Ok. I ran out to the garage and snapped a couple of pics. These little ones are starting to get a little more distinguishable. The white chick is very tall and lanky, definitely not a bantam and dare I say.... UGLY!

I keep calling him a he, although I truly have no clue. You can see skin at the "elbows". He's also very feisty and flapped his wings at me, attacked and jumped around. He seems aggressive and a bit protective of the other two chicks. The brown chick has beautiful pheasanty feathers and she's mid size. Not really sure if she's a banty. The buff or golden chick is teeny, but her/his tail feathers stick straight up....very weird.
Here are the pics, again any help is appreciated!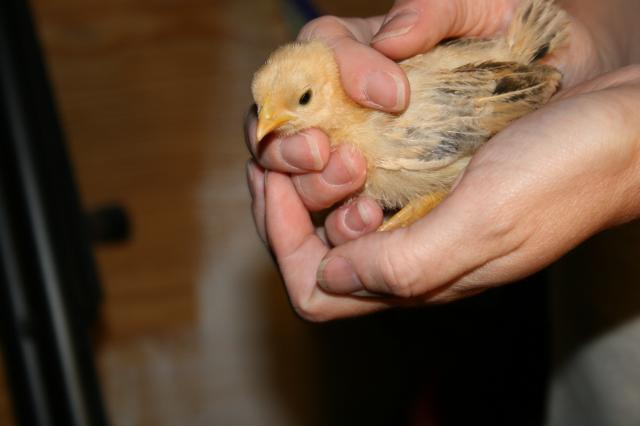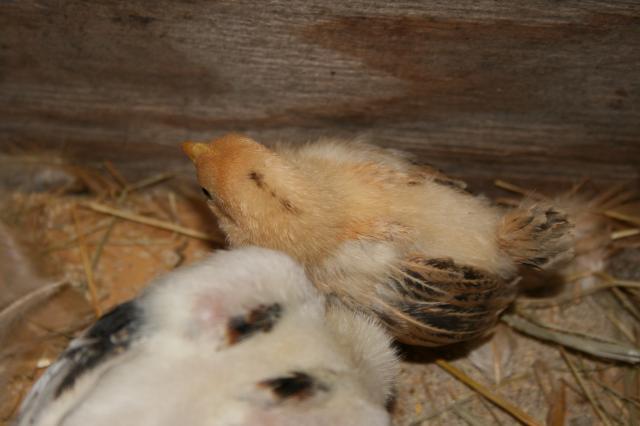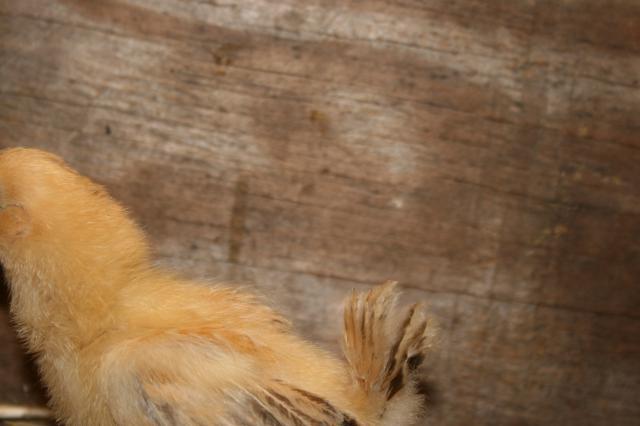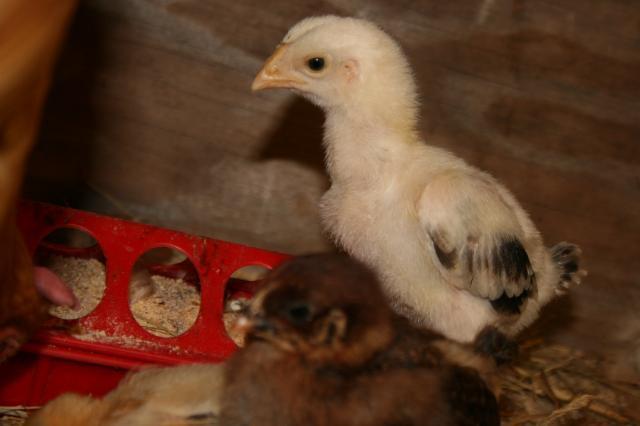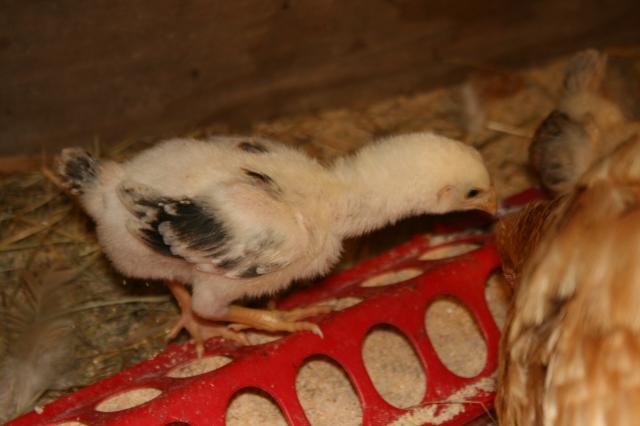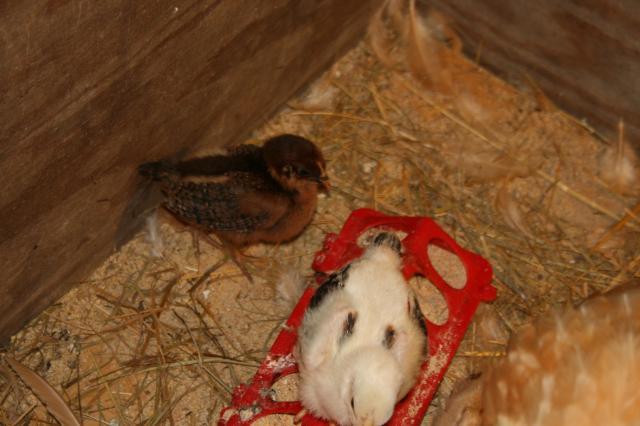 Thanks!