Administrator
BYC Staff
Premium Feather Member
13 Years
Jan 11, 2007
34,483
6,950
631
Offering church lady aprons inspired from a pattern by Mary Mulari that are made with quilt shop quality fabric with coordinating lining.
The fabric is 100% cotton quilt shop quality and drapes beautifully. This lined apron features fully lined double pockets on the front, long ties with reinforced stitching and a comfy back collar that won't pull at your neck.
Topstitching and a scalloped full hemline add the finishing touches. I use top quality fabrics, so you can reverse it and look great. The pockets will hold lots of stuff.

Some are ready to ship and some are ready to sew.
I accept PayPal and USPS postal money orders. US shipping is included in the price.
Please send a conversation with your choice and we will work out details.

I will ship out of the US for actual cost.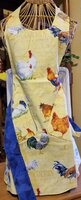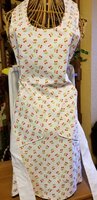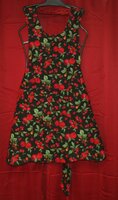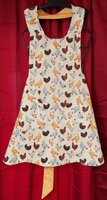 Last edited: