One of my silver laced wyandottes has developed a horrible problem at her vent.. It looks like a bloody sausage stuck coming out. I ran her under warm water to try to see what exactly was going on.. but when I tugged on it, more came out but seemed to be covered in a white mucus. I was afraid that I was pulling her intestine out so I stopped. She acts lethargic, but was awake and foraging with the other chicks. I've now separated her. Has anyone seen this before? What should I do? Is she going to be my second cull? What a horrible way to be introduced to keeping chickens..
Here is her laying rather docilely...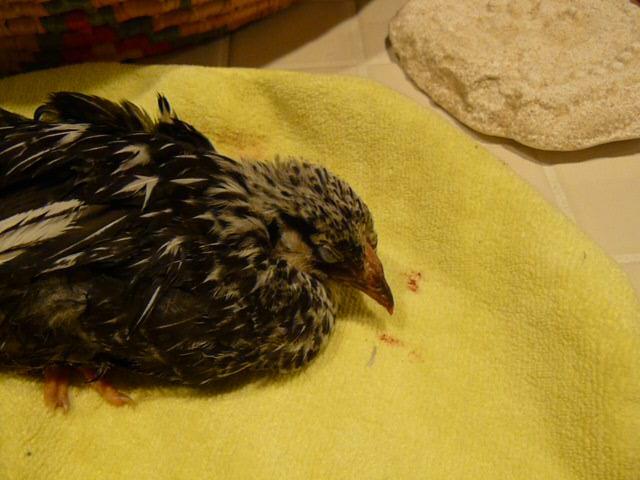 Her beak is crusted with blood, I assume from picking at herself. Please help!