We have had these girls for awhile now. We got them back in February or March. After being on here for awhile I am concerned that perhaps we were sold what we thought were true breed chickens and maybe they are not. So I am posting some pictures for feedback on breeds. Above each picture I will let you know what breed it was sold to us as. Thanks for your help!
We were told these were black australorp. We have three of these. Two have black colored eyes and one has more gold around the pupil.
We were told this was an Araucana. I am certain that this is probably just an EE after reading through all the posts on here.
This was sold to us as a Barred Rock. Just a side note, I love her floppy comb! Half the time she can't see out of one eye because of how much it falls over.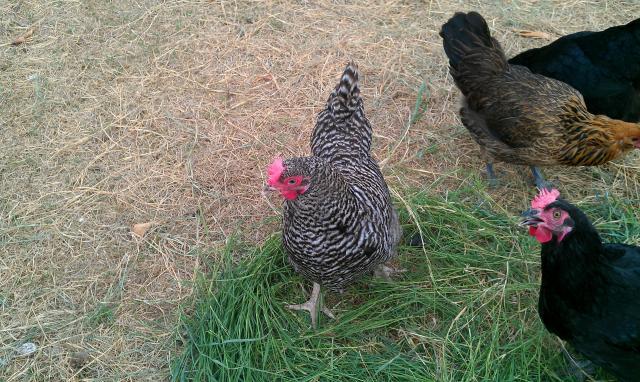 She is supposed to be a Buff Orpington. Until today I hadn't notice that she does have some black on a couple of her tail feathers.
Here is a picture of all of them together.
Thanks for your help!