Went to the feed store 6 weeks ago and asked for 4 hens. Came home with 2 mature, laying Barred Rocks and 2 RIR "pullets." All is well with the BR's. The RIR's, however, are neither laying eggs nor crowing. I don't know how old they were when I got them, but here's what they looked like the day I brought them home from the feed store 6 weeks ago...
And here's what they look like today...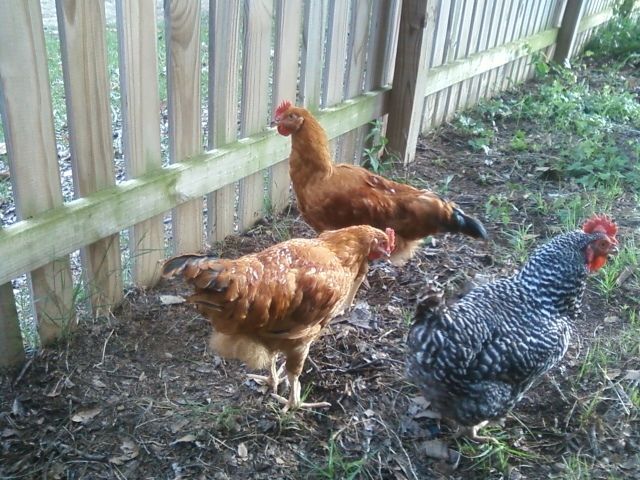 I'm new to chickens, but those long, green tailfeathers are worrying me. Do I need to rename "Fern" and "Nelle" "Fernando" and "Nelson"?