This rooster and the 2 hens were sold to me as an Ameraucana trio from a chicken farmer. Now after reading about how much confusion there is over the Ameraucana/EE chickens, I wonder if I actually have EE chickens?? The hens both lay a pale green egg although sometimes one of them is a bit more khaki in color. It doesn't matter to me because I absolutely love these chickens! The hen with the whiter head (Audrey) lays really big eggs and we've had another chicken farmer asking to buy her from us but we won't sell her. The rooster is so docile but he's very alert and spends more time looking around while the hens are eating. He's also a great mate for the hens.

If these are EE chickens, how can you tell? Sorry the pix aren't the greatest. They won't hold still long enough to get a good pic!TIA!
The rooster
Abby the hen (that's a plastic bag behind her head on the ground; we were feeding them treats to get them to pose!)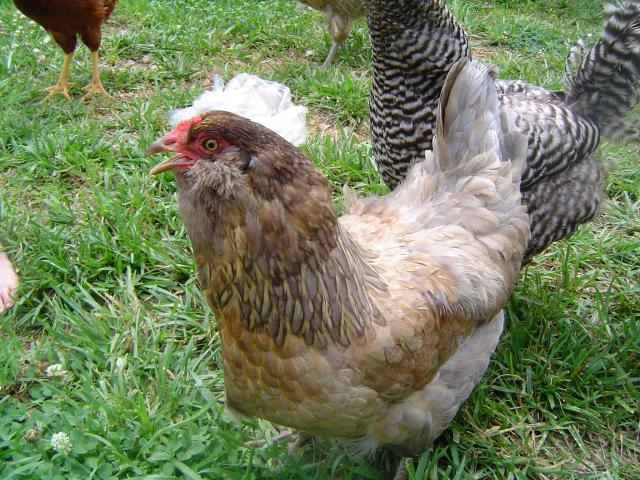 Audrey our favorite hen!