Covered in Pet Hair & Feathers
10 Years
Sep 22, 2009
15,506
466
358
I have 2 Silver Sebrights, 10 weeks old, with obvious combs with the funny little spike. I've been told the pullets get those too... so I haven't a clue as to how to tell if they're boys or girls.
I have another Silver Sebright only 5 maybe 6 weeks old, and Golden Sebright the same age.
Does anybody have photos of the head/comb/spike of mature Sebrights, male and female, to which I can compare my chicks?????
I'd really appreciate it. I try to get photos of mine, but the ones outside are SO FAST. And the ones in the brooder are obviously too young to tell anything.
Thanks!!!
ETA: photos - I managed to chase them into a corner to take pictures.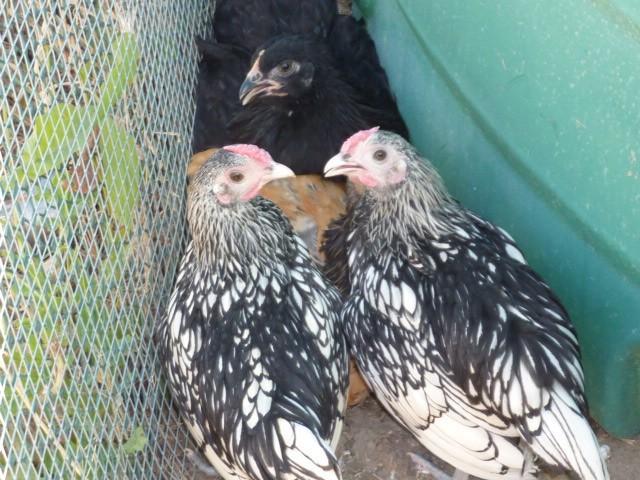 And this...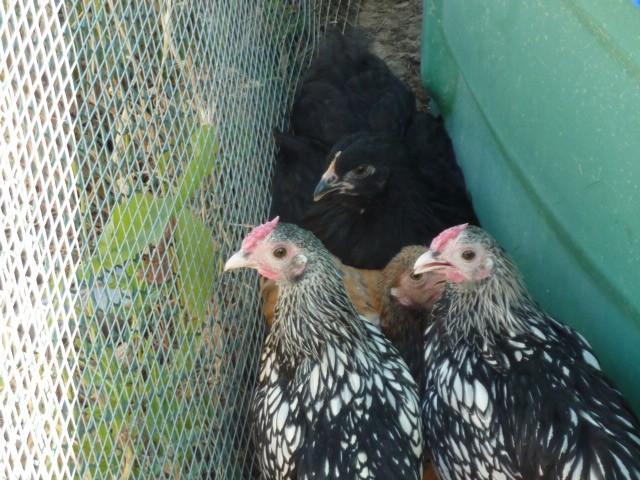 So, they're roos, right????
Last edited: