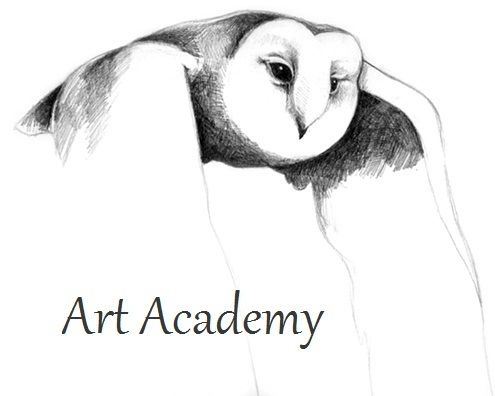 Welcome to the art acdemy!
It was 44Wolves' idea to bring this to BYC. However, he left, and the academy was passed from peep to peep for a while. Then it stopped. I am trying to restart it.
Rules:
1. Teachers must post new lessons at least once a month.
2. Students must turn in assignments on time.
3. Teachers must wait until all assignments are handed in, or a week(whichever comes first), before posting a new lesson.
4. If I do not think your art is good enough to be a teacher, you will not be able to teach(don't worry, you'd have to be pretty bad for me to say no).
5. All BYC rules
6. Be nice when giving/receiving critique.
7. There is to be NO text talk or purposely improper spelling. If you don't know how to spell a word fine, but '2day i will teach U 2 draw chikkens," is not okay. Also, the 'shift' key is there for a reason. Please use it.
8. All writing must be in a reasonable colour(black is recommended)
9. FP must contain all required information
How To Create A Classroom:
First, you must become a teacher by filling in a form and posting it here. Then, once I have added you to the teachers list(PM me if I'm being slack), you can create a thread in GJF titled, "[your username]'s Art Classroom", or something similar. Check out other classrooms for ideas.
Your classroom must include:
A link to this thread, explaining that students must sirn up here first
What you teach
A list of your students
How often classes will be up(approximately)
Other things you could add(all of these are optional ideas):
How you grade people
Examples of your art
Why you like art
Links to other classrooms
Introductions to your class/es
Students:
Students can join whichever class they wish, but their name must be in the student list. Once you have sent your form, you can join as many classes as you like, as long as you actually do them.
Forms:
Teacher:
Username:
What I Will Teach:
Do You Agree To The Rules:

Student:
Username:
Do You Agree To The Rules:
Classes:
Drawing animals
Anime/Manga
Animation
Audio Training
Basic Photoshop
Drawing Animals
Drawing Chickens
Drawing Birds
Drawing Roosters
Basic Photoshop
Patterns
Designs
Bubble Letters
Basic Horses
Cartoon Animals
Fun Lettering
Clothing From Different Places & Eras
Miscellanious Mini-Classes
3D
Chickens
Teachers(Click on the names to see the classrooms):
DinosRBirds
NixNoodleNumbat
OwlLover
Magic Birdies
Symphony
luvinmychickens
Moking Jay
tinychicky
Quin4321
equinehugger3
chickendiva25
StarLover21
Students:
NixNoodleNumbat
equinehugger3
willowbranchfarm
indi
Symphony
I Call Myself Cherie'
StarLover21
chickendiva25
Lealonna
chloezoebob101
Harli50
Monthly Examination:
Once a month I will check out your thread and tell you if there's anything wrong with it.
Next examination:
Sometime today.
Fine print:
If the rules change, you still must follow them if you wish to be part of the AA. For instance, if you joined as a teacher and then I added "You must have your classroom in a readable colour," to the rules, you must make the writing your thread a reasonable colour, regardless of whether you agreed to it when you first joined.
Last edited: