Hi! I recieved 2 batches of the surprise Bantam assortment from Ideal. Well... most of them are real surprises cuz I have no clue what they are. I am hoping someone can help me out! I am mostly looking for breed ID's, but if any of them scream roo or pullet, I'd be happy to find that out too! None have beards, muffs, or green legs. Chicks 1-5 are 4 weeks old, the rest are 3 weeks. All are bantams except the packing peanuts.
1. "Pidge" It is something Splash, clean greyish legs.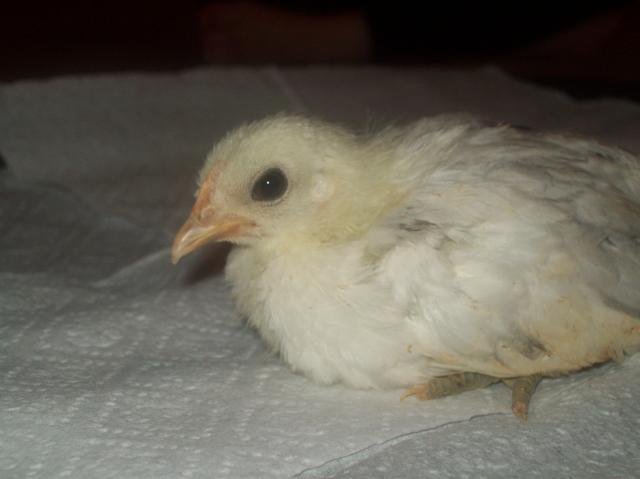 2. Buff and white colored feathers, clean yellow legs.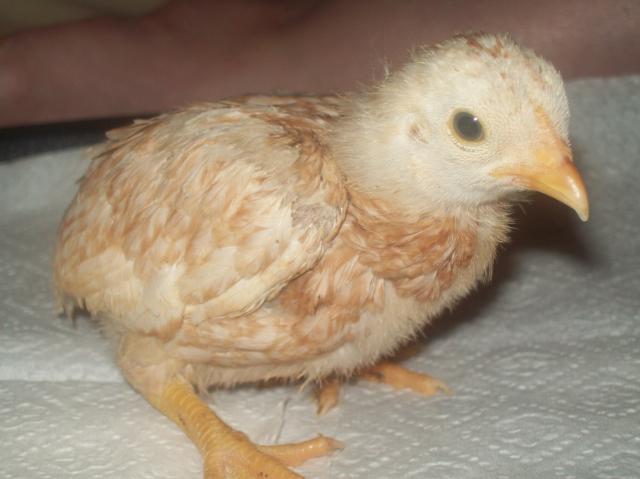 3. Red, clean yellow legs.
4. "Monster". Prob OEGB, very feisty.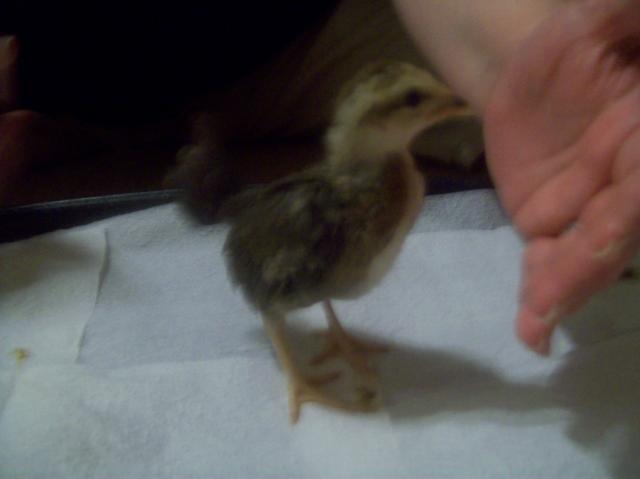 5. Brown head, VERY heavy foot feathers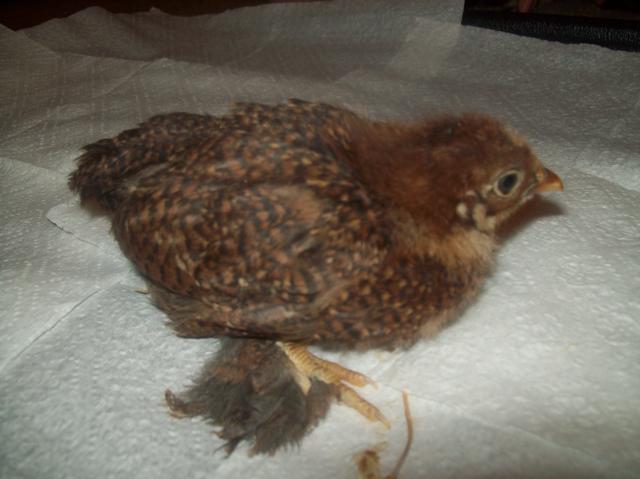 6. Packing peanut.. have 6 of these... white with greyish markings on wings. Not single combed, not sure of what they have.. can't really see any comb at all. clean legs. These are STANDARD chicks... not bantams!
7. Tiny light blue with clean greyish legs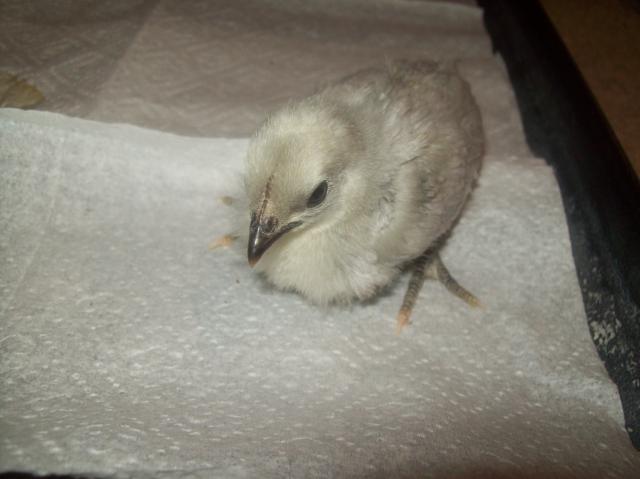 8. Tiny wheat colored, clean grey legs
9. I have 2 of these. THey have leopardy spots on their faces/ heads. Clean legs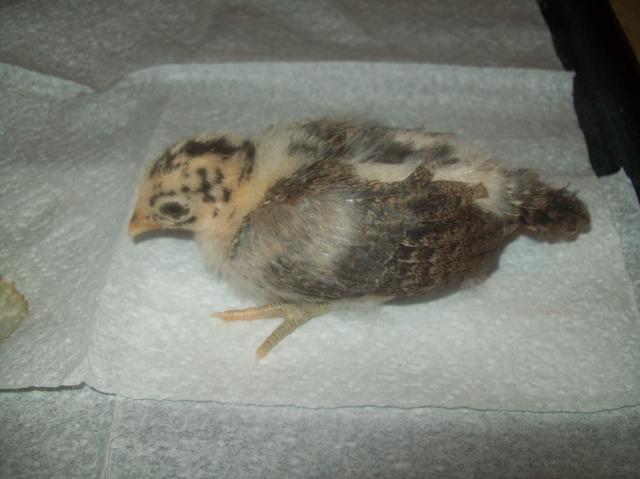 10. Dark buff colored wings? Clean legs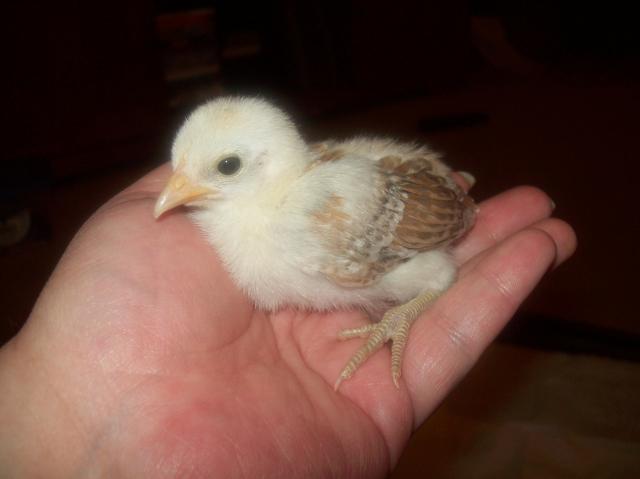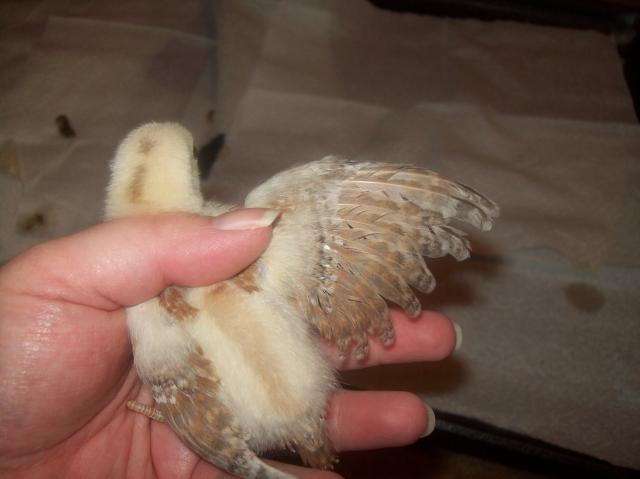 11. have 2 of these.... clean legs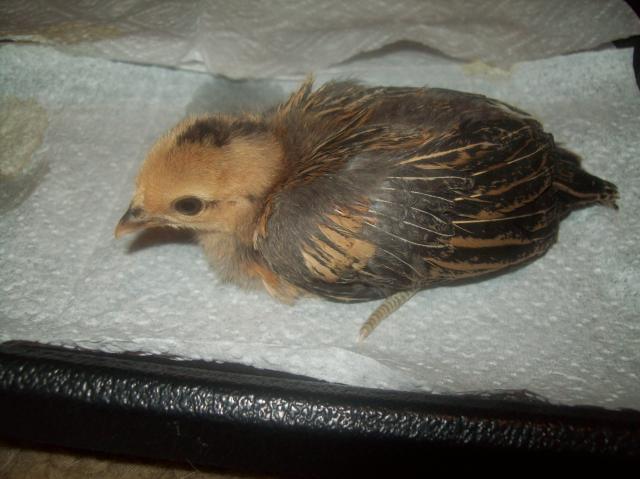 12, 13, 14 (L to R) dark blue chicks, all clean legs, SC, #14 has a blackish comb, #12's comb is slightly pinkish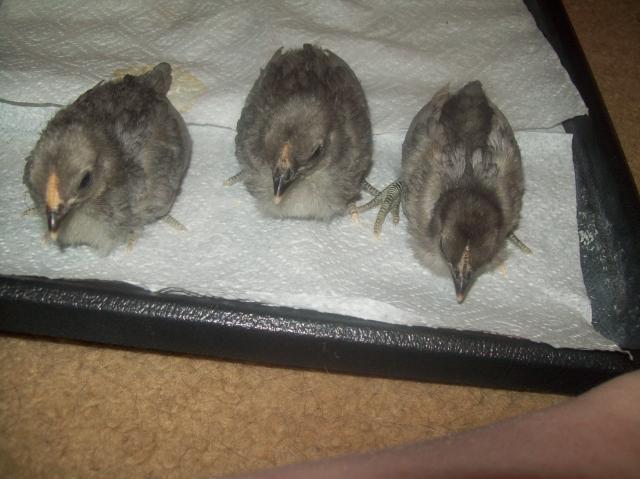 15, 16, 17 (L to R) more dark blue chicks, all clean legs, SC, #16's comb is blackish