I need to create some room so a little downsizing Our Little Flock... Please don't use the pricing above all information will be in the listing - Please PM me with any questions.. I can consider shipping - I have two brand new boxes and I have one used box that I could use for a big discount.... for pickup I am close to 28001 NC
up first are the babies
1 pair of mottled d'uccles about 9 weeks old.. I am pretty sure 1x is a cockerel and the other a pullet.. (they are the offsprings of the larger d'uccles below)
10.00 for both
Showgirls
I have 3 showgirls about 9 weeks old that are from showstock.. they are very lovely but the black on does have the turken single comb - the other 2 have the silkie pea comb... they should be very nice when completely filled out. I am pretty sure the 2 light grey ones carry the lavender gene
30.00 for all
Silkies - These two are very sweet gentle boys..
11 month old light splash silkie - $15.00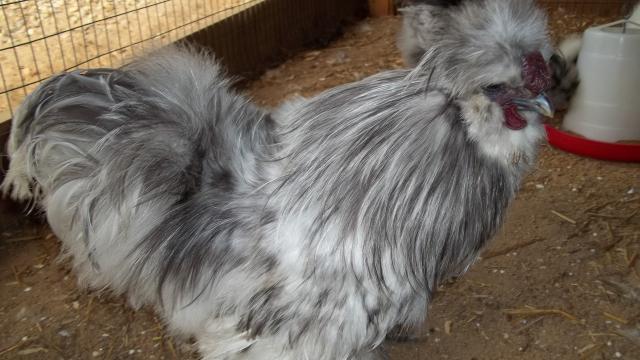 11 month old dark splash silkie - $10.00
he would never look up - just had to have his corn....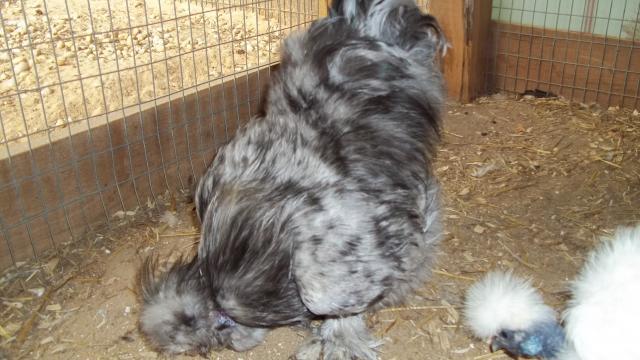 2 pair of excellent breeding mottle d'uccles - they all have very nice feathering, the boys have no wattles
40.00/per pair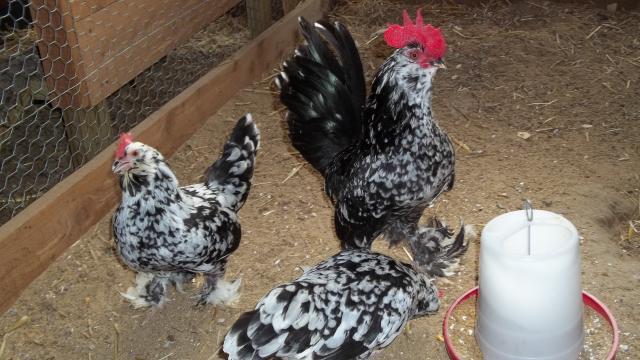 I also have a black silkie - she is a special chicken - she had wry neck has a baby and needs a little extra attention - If I had a place I would keep her but she doesn't fit into my new breeding pen. so if you would like her and can provide a loving home she can be yours. I can't ship her.