This is Nugget. S/he is supposed to be a pullet, but is almost twice the size of our BO who is the same age. Nugget is almost 5 weeks old his/her comb is just starting to show. What do you think? Is Nugget a girl or a boy and is Nugget a Buff Australorp or a Jersey Giant? Thanks!
Nugget from the Front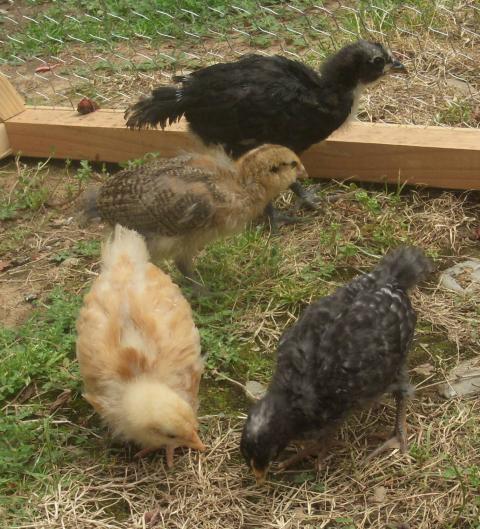 My flock, Nugget is in the back, Belina the BO is in the front, Sweet Cheeks the EE is in the middle, and Petunia the BR is on the right.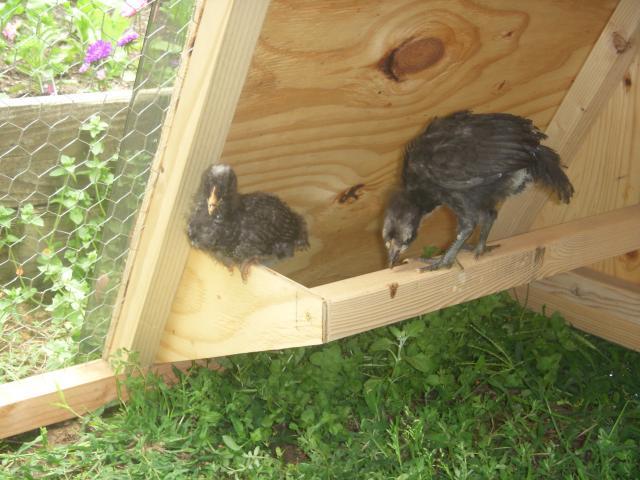 Petunia and Nugget (on the right)
Last edited: