Dec 10, 2011
1,654
54
163
OH lord help us all I cant go to bed!!

two babies out and 6 more pipping!!!


these came out while we were watching! very fast! WE JUST put these in lockdown YESTERDAY!!! and I got out the hospital last night! WOW I almost missed the whole thing! this isnt supposed to happen till WEDNESDAY! ok when do I move them to the brooder? and if I do what about shrink wrappin the rest of them? SO hard to let them be..

supertiny little serama,d uccle,silkie all mixed bantam breeds...so far one little buff something is first and then something even littler!! dark maybe black with a lot of gold on its head,buff one had feathered feet all over. the little black one just has fuzz down to his ummmm ankle? rats I think they all went to sleep?? really?? will post pics in a bit...nm ill go get the camera then post them now
number 1 out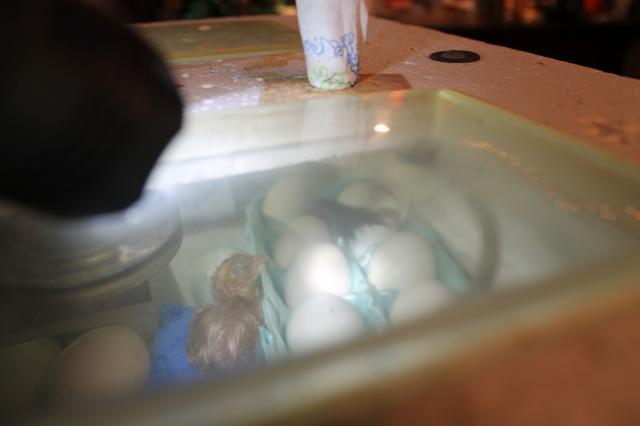 number 2 out
and make that nine more pipping!!! holy cow! I was so glad to be home last night that I did not go to sleep until 4 am now Im exhausted and will need to go to bed....or will fall aseep anyhow....rats what do I do?!!?