The silly thing is, I'm not worried they might be too cold, but worried they might be too hot! LOL
Last night it only got down to 91 indoors (probably a bit cooler outside) and since the brooder was getting way too hot for them I've moved them early into the new coop, hoping the more "open" night air will be a bit cooler. It's 8pm here and I've just checked on them and they're sleeping next to each other (although not huddled) and looking quite content.
It's too early (Lacey is such a slow developer that at 3 and a bit weeks she still only has wings, not even a tail!) but they seem to be doing ok. I just know I'm going to be traipsing off down the yard every hour or so until I go to bed just to make sure they're OK.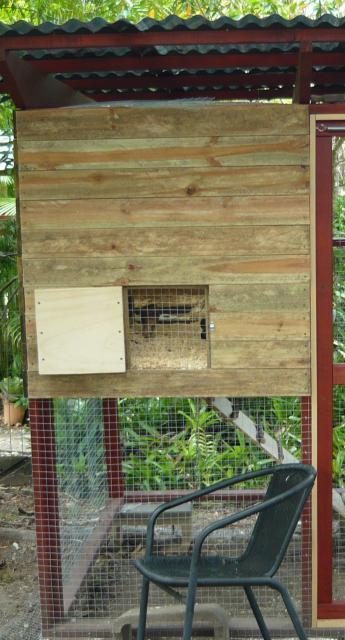 Last edited: