Hi all! I'm pretty sure that one of these chicks (Chick #2, with the lighter wings are reddish head) is a buff brahma. It was the largest chick of the 18 day-old bantams we got, and the coloring seemed to match pics online of a buff Brahma.
As they start to get feathers, Chick #1 is looking more like Chick #2. Originally I thought Chick #1 might be a golden-laced Cochin. Are they both Bantam Buff Brahmas?
Chick #1, 3 days old: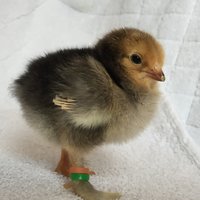 Chick #2, 3 days old: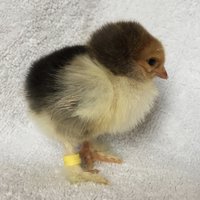 Chick #1 (left) and Chick #2 (right), 8 days old.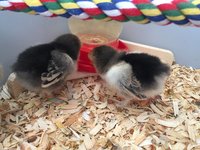 Thank you!