Hi all, Finally getting a chance to update some photos. Also, trying to learn new fromat for site. Anyway, here is some shots of latest updates to our second coop, the "Bantam Bungalow". This photo shows the run side of coop with pop door open, water hose for cleaning and filling bird bath, Little Giant auto waterer and hanging feeder.
Here is close up of waterer and feeder, black feeder on the wall in background is for grit and oyster shell.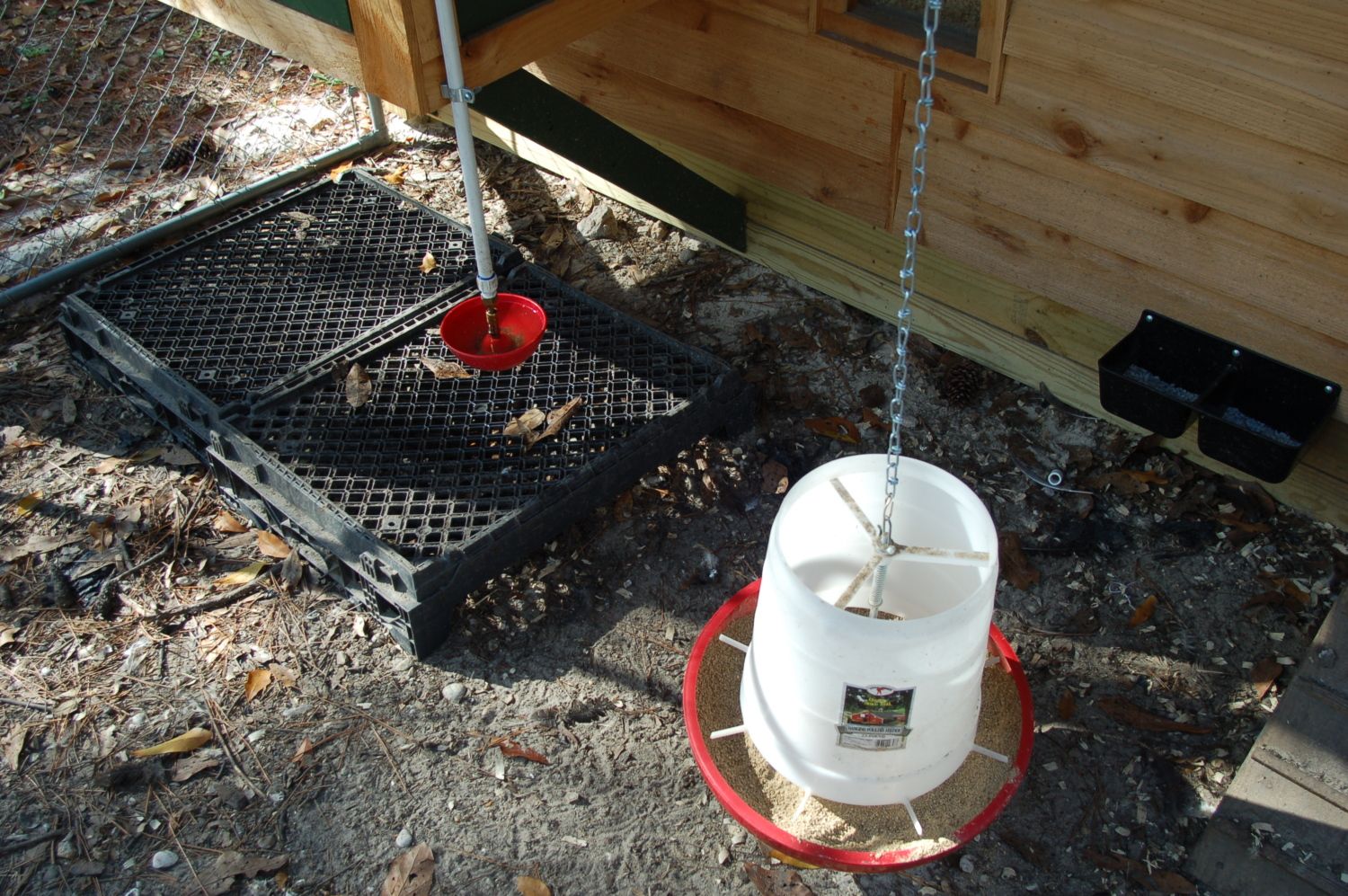 Here is a view from insided the coop showing the automatic door opener we finally installed. Door is sheet aluminum in simple track made from aluminum angle. Door motor is add-a-motor, tied into timer for sunrise and sunset operation. Works like a charm.
After running electricity obver to coop, we also installed a light in the coop and motion activated floodlights on outside. Makes it very nice for checking on things after dark.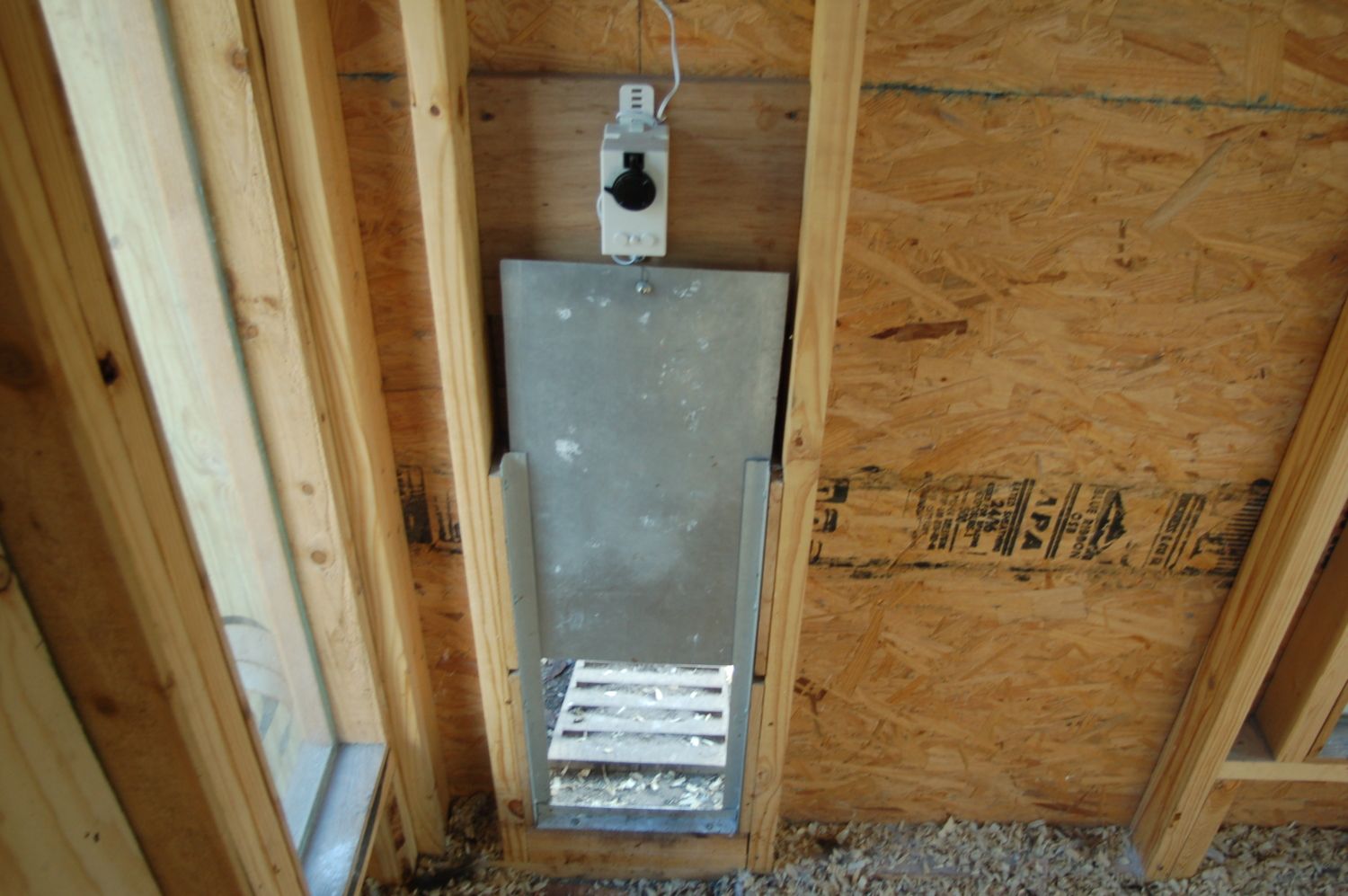 Well, thats it for now as far as updated. Please see my page for complete construction photos of both of our coops. Good luck with your projects.
Erik