I got these 8 ADORABLE babies as "Assorted Bantam Chicks" from a local lady. She said they were between a few days old up to about 2 weeks.
She said her Roo was a Cochin & her Hens were Cochins & 1 Silkie. All the eggs were mixed together and she didn't know who was who's. Also said a few of the chicks
might
end up Frizzled.
I know it's a long shot but I was hoping someone might help me figure out what colors they are? Possibly Gender?
When would I know if they are going to be Frizzled?
Will it be easy to tell who is Cochin/Cochin and which are Cochin/Silkie?
Blacks ~
#1 ~ My guess is a little Roo?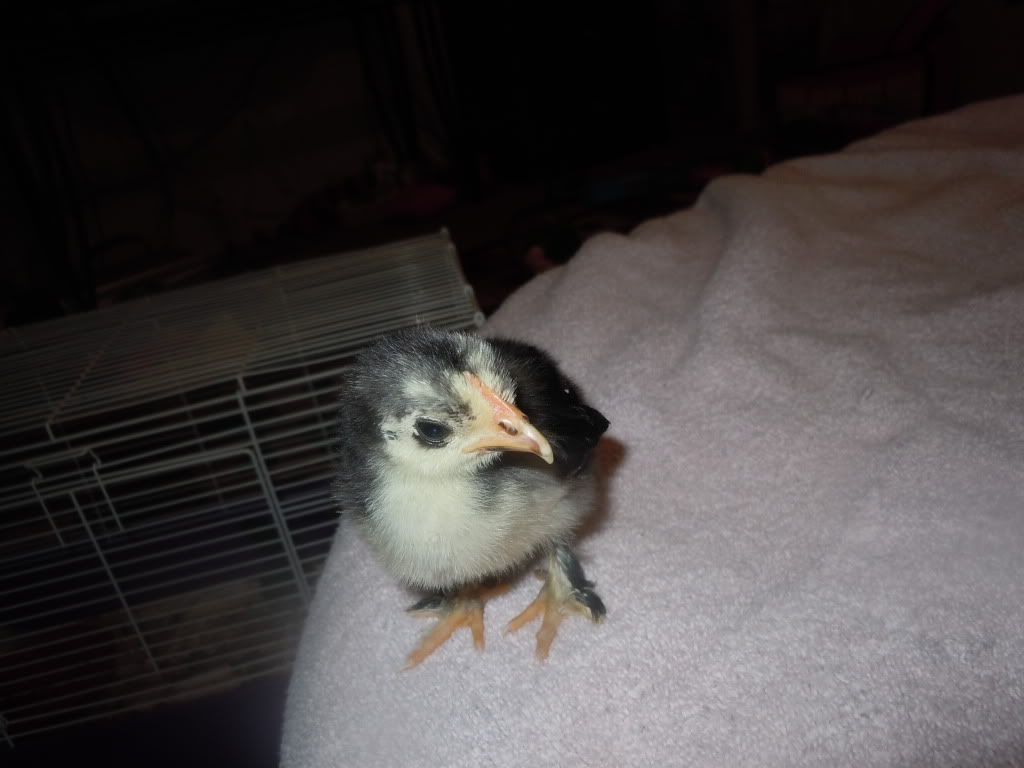 #2~ My Guess is Pullet?
#3~ My Guess is Roo
#4~ One of the youngest ones. My guess is Pullet
*Black Group Pic*
Blues~
#1 ~ My FAVORITE! Guess is pullet? I really want to know what color this one is going to be!!!
Here it is again!
#2 ~ Guessing pullet? Medium Blue but getting white tips on the feathers
#3 ~ Guessing pullet? So dark it almost looks black at times. But I'm sure it's blue.
#4 ~ Another REALLY tiny one. No idea what to guess
*Blue Group Pic*
Everyone all lined up! They did this on there own!
Last edited: