Oval Office Courier
10 Years
Out of a hatch of 8 Bantam Ameraucanas, I have gotten 2 pullets & what looks like 6 cockerels. It figures!
I need to find most of these little guys nice homes. They've been hand-fed an eyedropper solution of water
w/ vitamins, and sometimes just water, every day, by me. This has gotten them really hand-tame and they
will come & perch on my arms & legs. They're kid-friendly too.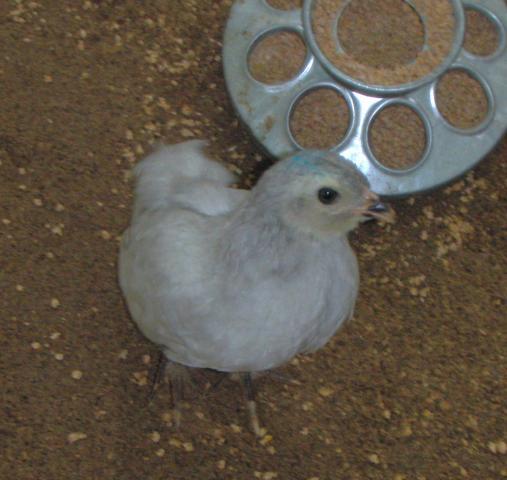 In the picture, they have blue (+boy) and green (+ girl) head markings to tell them apart.
No shipping d/t heat. Will meet close to Pittsburgh area or pickup is fine.