Up for your consideration are 12+ extras of my Bantam Partridge Wyandotte hatching eggs. I should be able to add plenty of extras! FERTILITY is AWESOME! These little bantams are very sweet and calm and the roo is very attentive and good to his hens. I have yet to have a Partridge roo that was aggressive towards people. My girls have excellent, clear lacing and my flock sire is very well put together and just plain gorgeous. They all have good to excellent Rose combs. As with most Partridge dottes there is work to be done with the tails all though I have seen improvement in some of there offspring in just one generation. I am now using 2 of those hens in my breeding program. These are nice looking birds that I acquired from various show breeders, no hatchery stock.
Eggs are individually bubble wrapped and placed in the large USPS Priority box padded well with finely shredded paper. I mail eggs on Tuesday's and Saturday's and will get them in the mail just as soon as I have enough eggs collected.
I have gotten very good reports of fertility and hatchability on these eggs and the few that I have set hatched well with no help needed. Very strong and vibrant chicks!
There are no guarantees implied on hatching eggs as there are too many things that can happen to eggs once they leave my hands. Thanks for your interest and good luck bidding!
This is a PayPal auction.
I am Ohio NPIP certified.
Please ignore the other birds in the background, I no longer have them.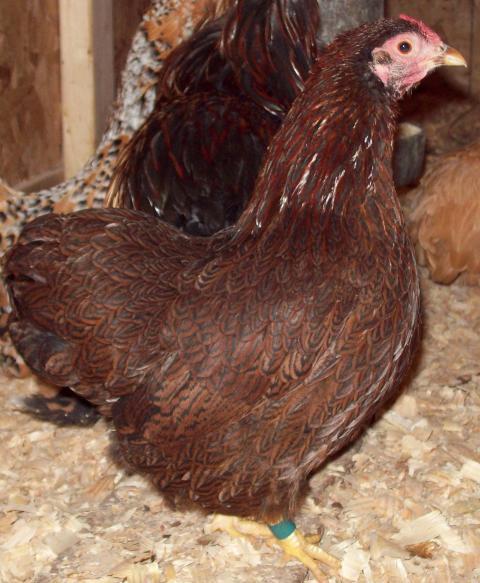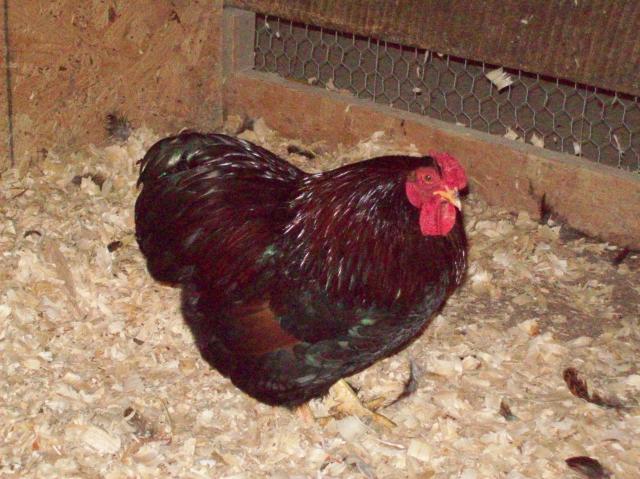 Here are a few pictures taken mid Spring. Sorry but a couple of them turned out a little blurry and it was really bright outside so they look a little washed out to me in these photos. I think the color in the first few pictures above is more accurate. And the little black and white one is a Cuckoo d'Anver, she is part of the "Partridge family," I can tell her eggs from the Wyandottes so you shouldn't receive any of her eggs. (unless you would like them) She is just a pet and this is the only group of birds she likes! lol