I have 4 month-old banties that were hatched from eggs (puchased from Ideal Poultry) at my school. Any feedback would be appreciated since I am new to chickens and have no idea about which breed or gender they are.
Chick # 1:
It was a cute little yellow fluffball as a day-old hatchling. Now it is a month old, off-white chick. It does not appear to have much comb development. Breed? Gender?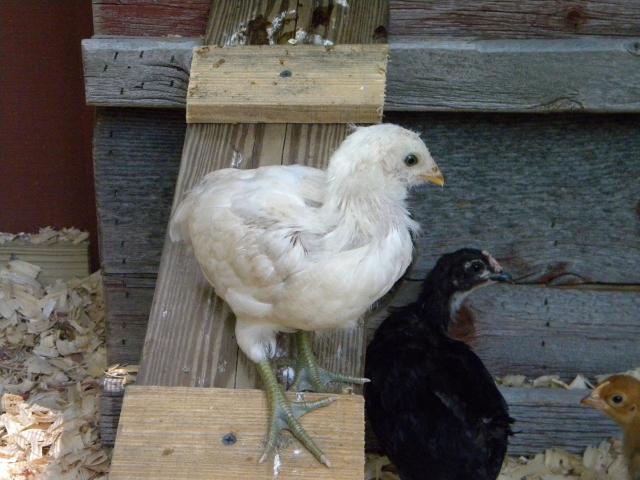 Chick # 2:
It was a mainly black hatchling with some white on its underside. It has shiny, black feathers now that seem to have a greenish, purplish sheen in the light. Slight comb development.
Breed? Gender?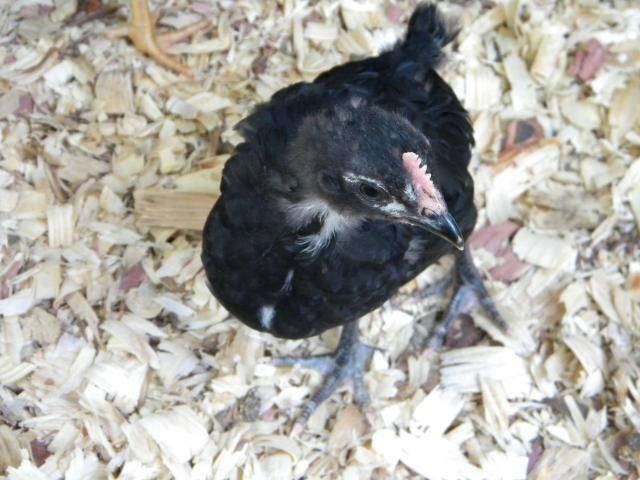 Chick # 3:
It was a light ginger hatchling. Now has darker red feathers. Very shiny. Slight comb development. Breed? Gender?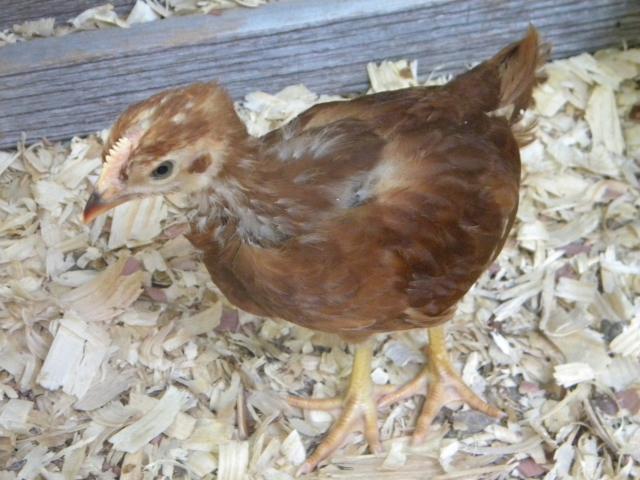 Chick # 4:
This one looked like a little chipmunk when it hatched. I'm pretty sure it is a rooster because its comb is MUCH more developed than the other month-old banties. Its comb is also starting to acquire a reddish hue. Breed? Gender?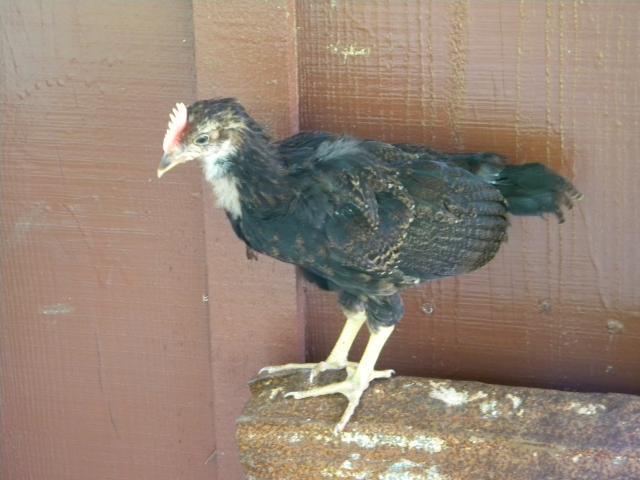 Again, I would greatly appreciate any ideas any of your may have as to the breed and gender of these chicks. I have never kept chickens before and, despite reading numerous chicken books in the past couple weeks, cannot figure out their breeds and genders. (I think chick 2 might be a black australorp, and I think chick 4 is a roo, but I'm not sure.) They were 1 month old on May 6.
Thanks in advance for any feedback you can give