I picked up 8 chicks out of the assorted banty box at the farm store today. These are for my 14yo dd. She decided she wanted to have her own little flock.
Silkies! No idea on the color but I am guessing white.
Black Cochin?
No idea on this one either but isn't it cute?
Again don't know the breed.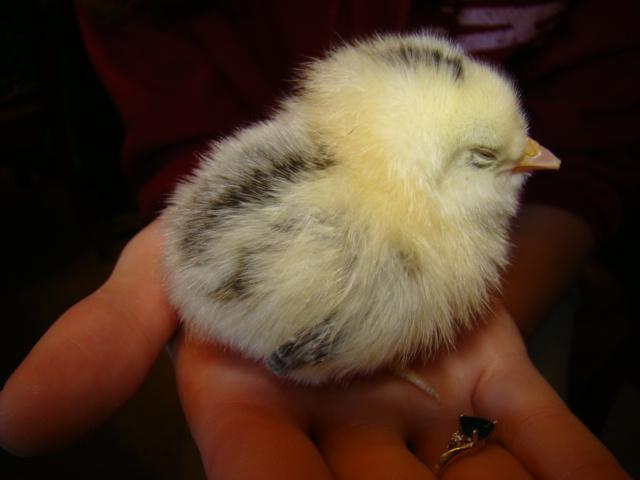 I think these are Quail Belgian Bearded D'anvers.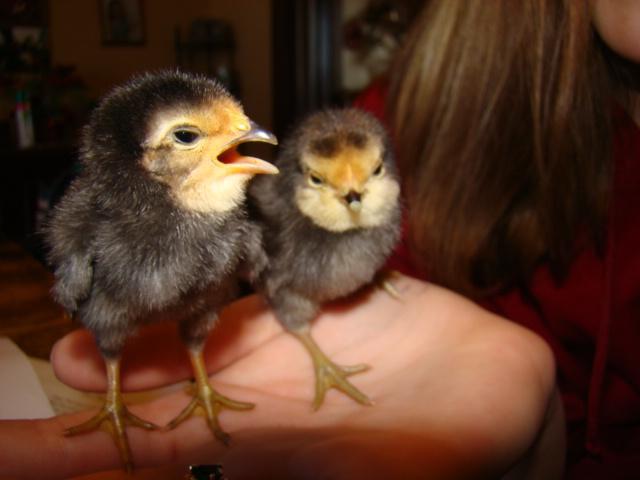 This little blue chick is my dd's fave.