I am completely new to this and have 5 chicks.
Although 3 of them are supposed to be Barnevelder pullets, 1 of those 3 does not look the same to me. Not only is it a little bit bigger, but the markings are different. (age could account for the size difference no doubt)
The top one of these 2 is the exact same as the 3rd, but look at the bottom one... more pronounced stripes down the back as well as stripes on the head that the other two definitely do not have.
Do I have 3 Barnevelders or 2 and a mystery bird?
I'll also attach a picture of all 5 chicks: 3 Barnevelders(?), 1 partridge coloured Silkie, one gold-laced Wyandotte.
Supposedly the Barnevelders are pullets but the other 2 unsexed. At one age will they become noticeably one sex or the other?
Thanks for letting me pick your brains...
Maija
p.s. I'm adding a frontal/facial picture as well. The chest on the mystery bird is a yellowish colour, where the Barnevelders chests are a milky brown. And the face colours are way different too... (sorry, but I could not get a clear picture of the two side by side... I'll include it simply because it shows the difference. I believe the Barnevelder is on the left)
The more I look the more I believe that one is not a Barnevelder.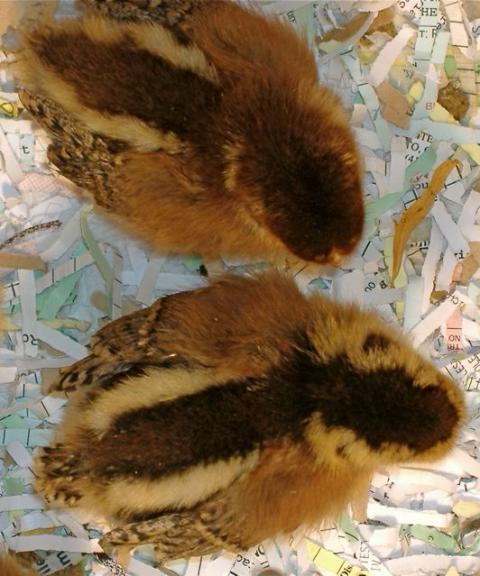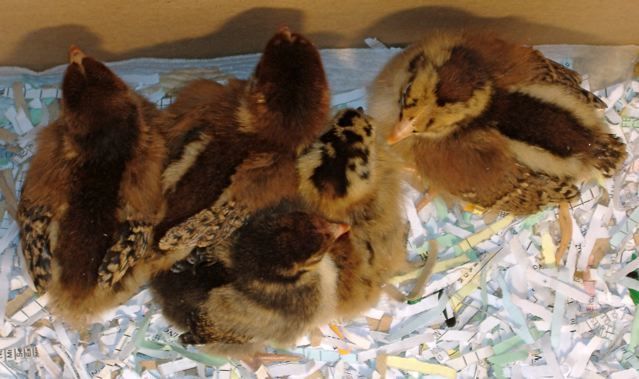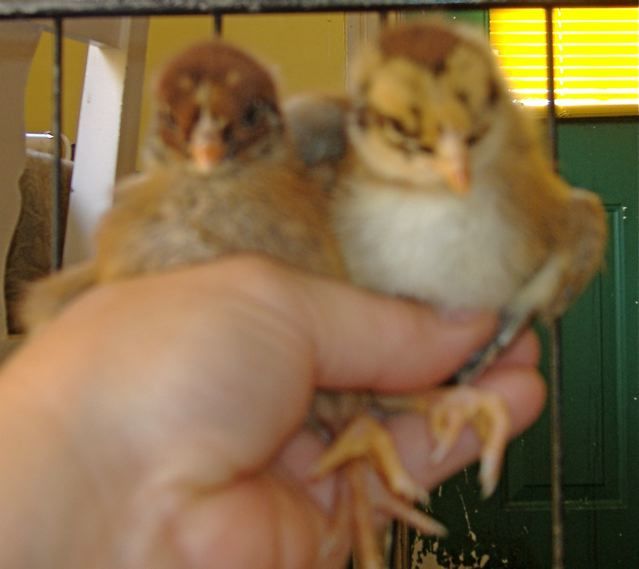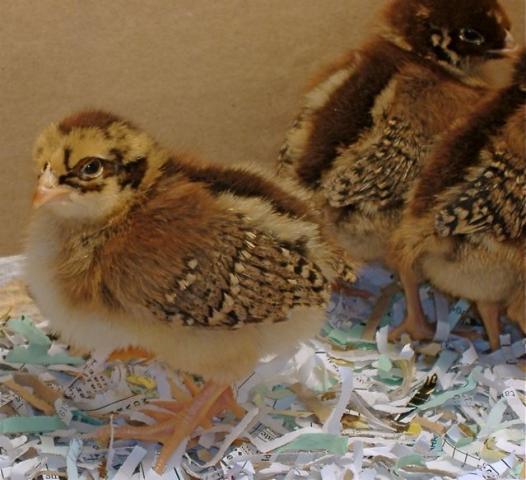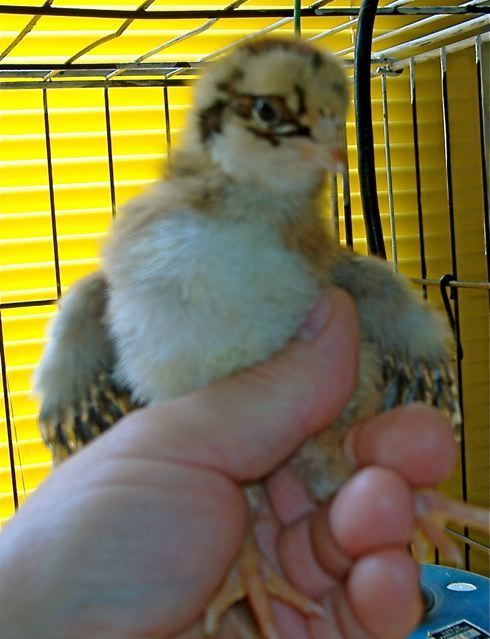 Last edited: