I have some 19 week old chickens. 3 are white leghorn hens, and 3 are barred rock hens. Or at least, they are supposed to be! I've noticed that their combs are large in comparison to those of my leghorns. I'm not sure if this is a breed difference, or if they possibly might be roosters.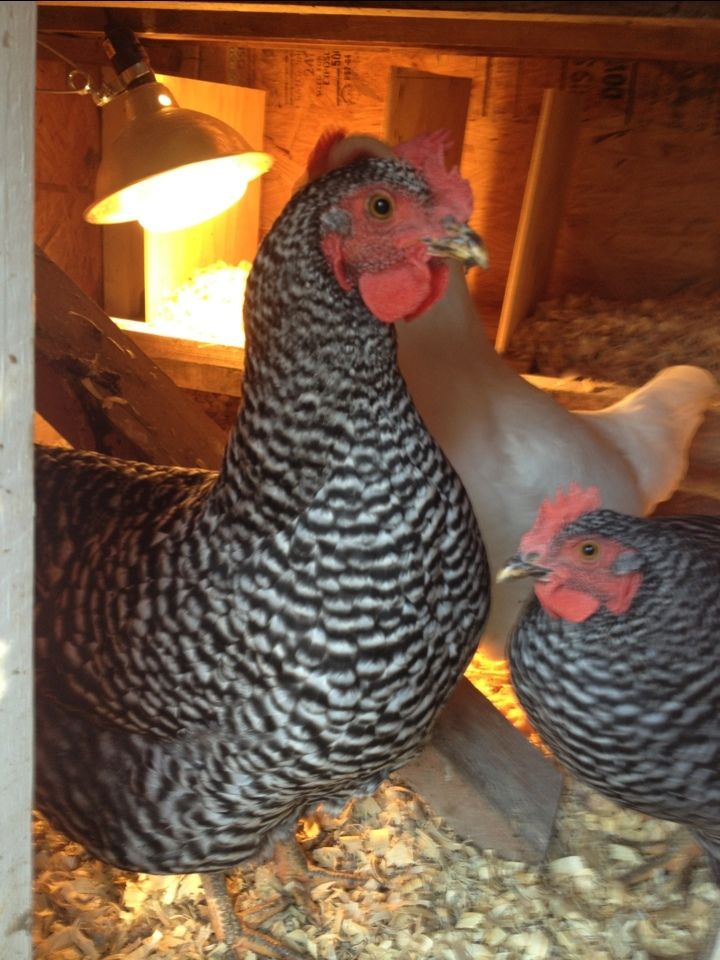 This is Kai-Lan on the left and Dora on the right. Kai-Lan has the biggest comb of the group, and it sort of folds over if you can't tell. Thats Olivia there in the background (Yes, my 3 year old named all 6 chickens)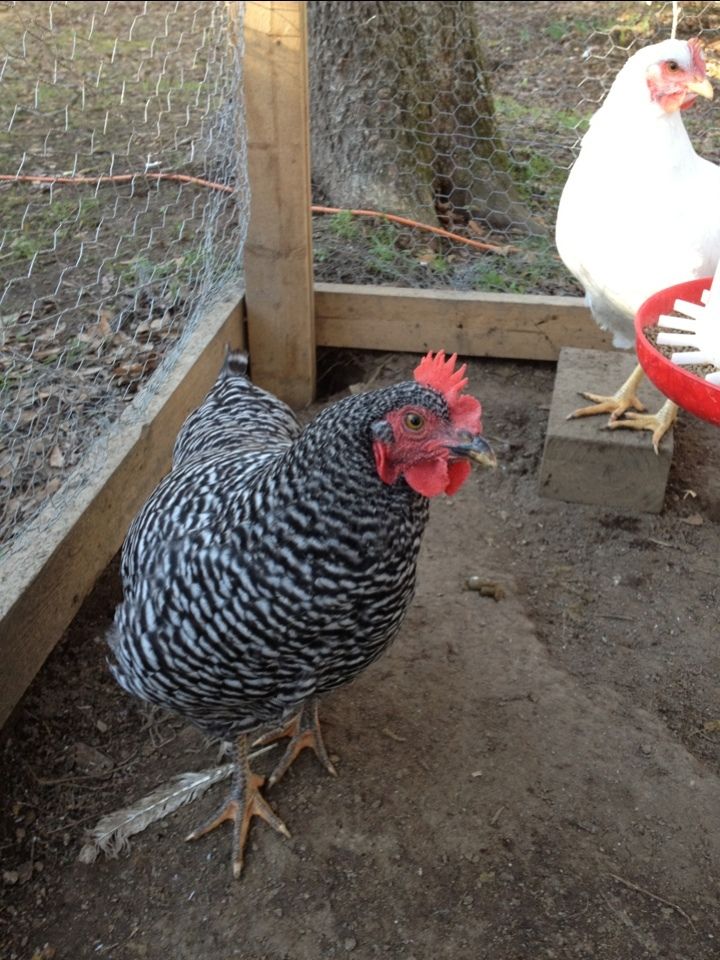 And here is the third barred rock, Kiki. In the background there we have Ming Ming.
Here is a close up of Ming Ming just for comb comparison purposes, and bc she likes the camera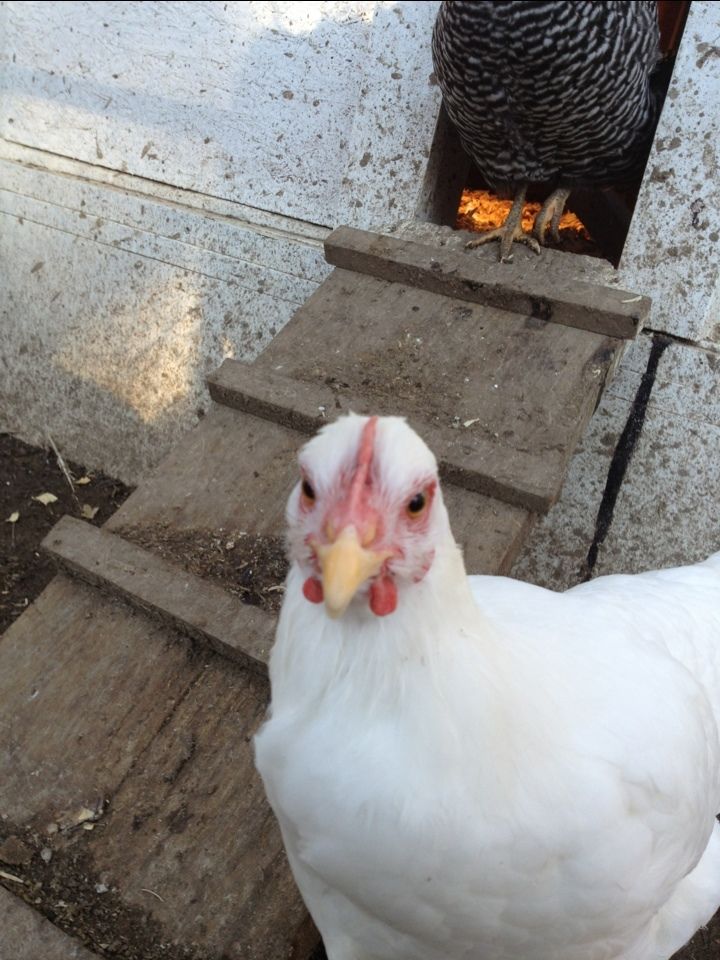 As far as the tail feathers go, I don't see any noticeable difference in them right now.
What do you guys think? Hens with combs on the larger side, or could they possibly be roosters?