We are chicken newbies and just got our first batch of chicks in April. Woohoo! These two we got at a grange here in Seattle and were told were silver laced wyandottes, however, after finally researching this breed a bit more I am fairly certain that's not what we have -- these chicks have black feathery feet!
As chicks they were yellow and black with yellow feet, but the feet turned black by 3-4 weeks and and at almost 8 weeks now they are almost totally black (shiny greenish in the sunlight), grey/black feathered feet, with a bit of yellow left on the beaks. Their tails stick up pretty high compared to our other chickens. They do have white wing tips that are almost hidden most of the time.
I am assuming at this point they are both pullets based on how they look and act (we think we have a few roos of a different breed) but if you can confirm that for me as well, that'd be cool, too!
First week: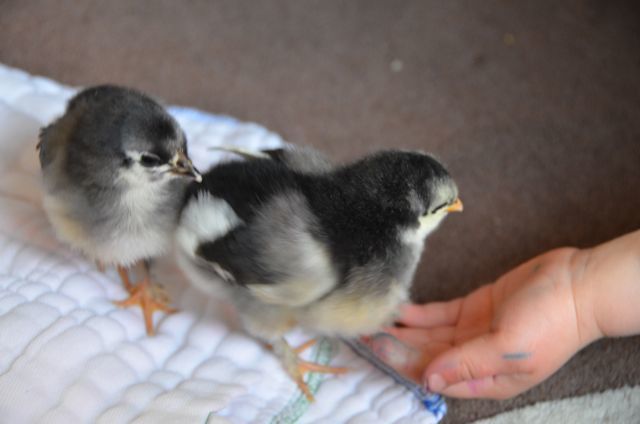 3-4 weeks (I think?):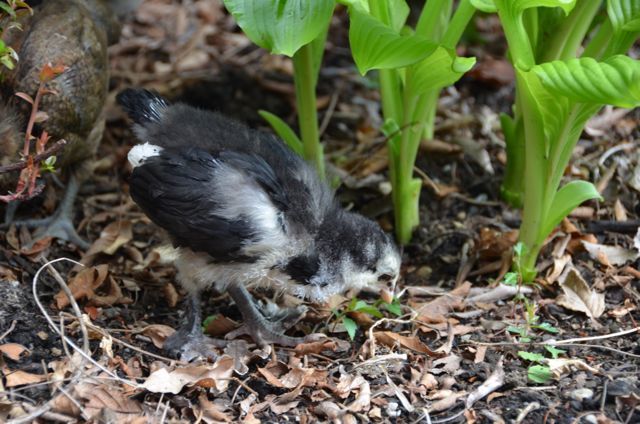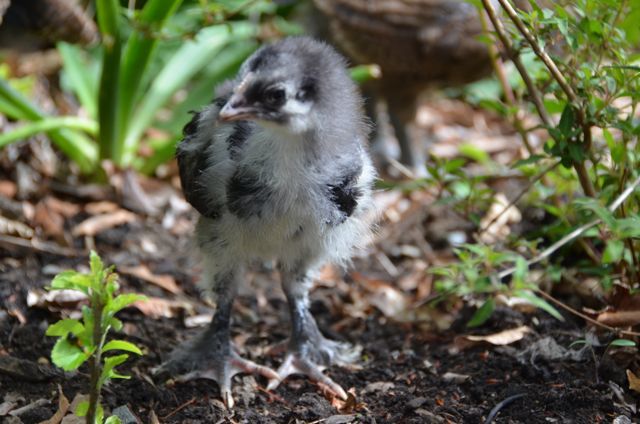 And today at almost 8 weeks: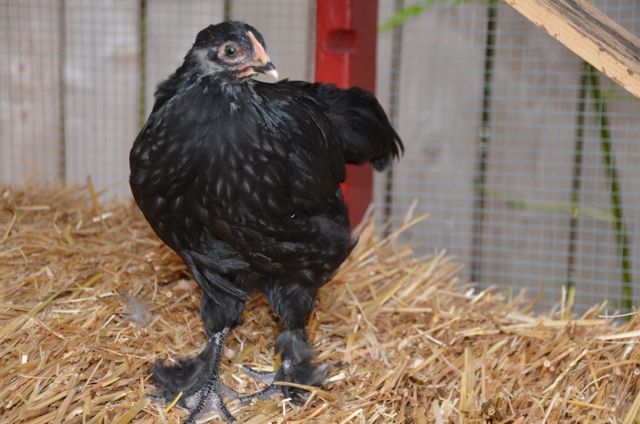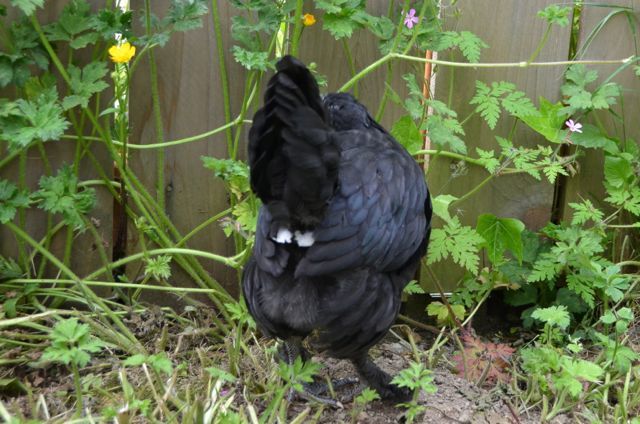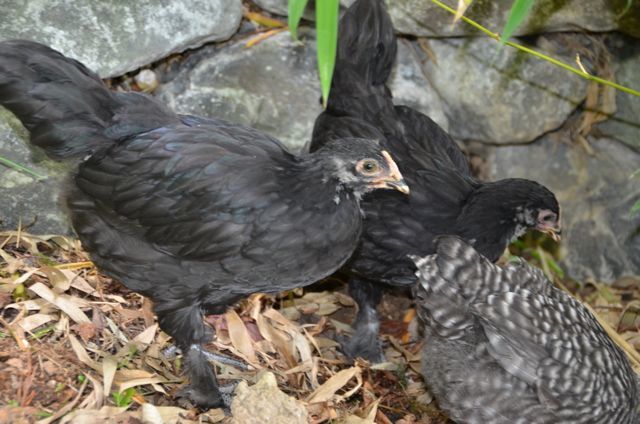 Thanks!