This isn't really an emergency, but may be a problem.
On Sunday I heard a squirt, which is I usual by itself. Chickens don't normally squirt (or at least not so loud) when they poo. I went over to check what it looks like (naturally, doesn't everybody check what droppings their chickens make?

) and found it to be liquidy, black, and maybe a little grainy. It had been squirted out in a line, not a clump.
It's Tuesday now and the hen, Piper, looks fine. She is sort of an assistant chick mother for some week-old chicks we have in the coop, if that makes a difference. I don't think she is laying at the moment. BTW, she is a silkie.
Why is her poo like this?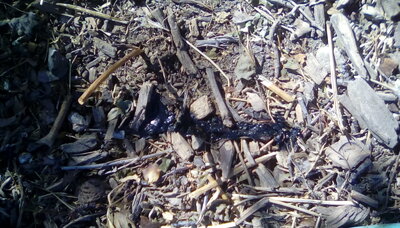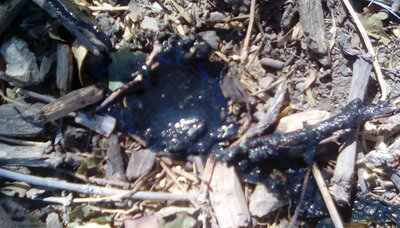 After I poked it with a stick: