My first post -
So are these ladies black sex linked? Since my "wyandottes" from the feed store turned out to be Black Australorps, I just wanted to check and see about these other little gals.
They are significantly smaller then my other heavy breeds. Their legs appear slate to me and they have what looks like a rose comb (at least all my other chicks have single combs, and these do not).
At 4 weeks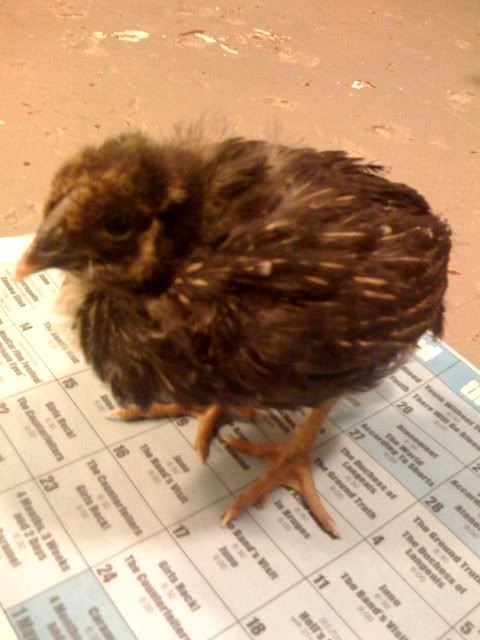 At 2 weeks (they are the two with striped backs in the front right)
At one week
Thanks!