Jan 30, 2012
1,867
134
178
Hello all! I just really want to brag on Tucker and his two ladies, who why not let everyone get some bragging time in? Just recently started seeing signs of a beard on Tucker. My #1 hen is still not laying, but my #2 hen is on a clutch of eggs. Royal palm eggs that made a trip all the way from Georgia!
A few days ago Tucker and the ladies ( well, just Diane for now as Deena is on a clutch ) were pleasantly surprised to see their tiny pen expand. It was 16x16 L shaped. Took down one 8x8 section and replaced it with 500 new square feet to play in. Guess who already destroyed the grass? Yup. Diane...
Tucker is also trying to grow back new tail feathers rather quickly. He's going through a molt so badly that I'm raking up a 5lb bucket of feathers a day... Or it may just be the really rough mating on his part. At what age will he figure out how to mount and release the poor girls? Right now it's taking him a full 5 minutes to get situated up there, and I'm still getting sterile eggs....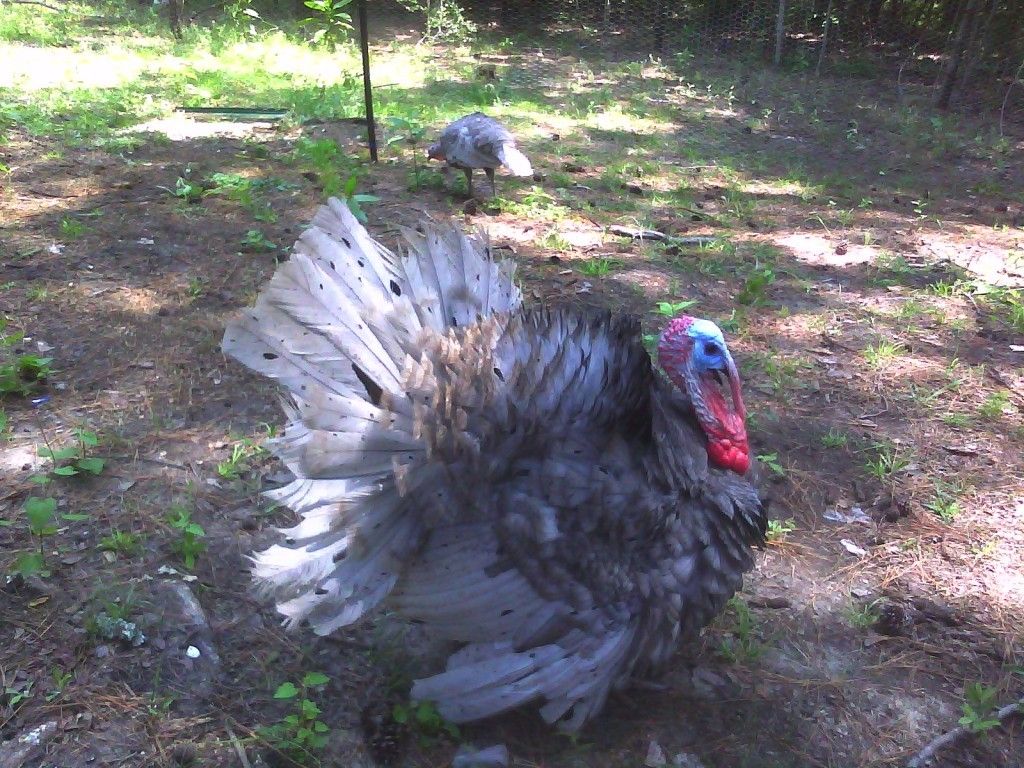 Tucker and Diane enjoying the expansion.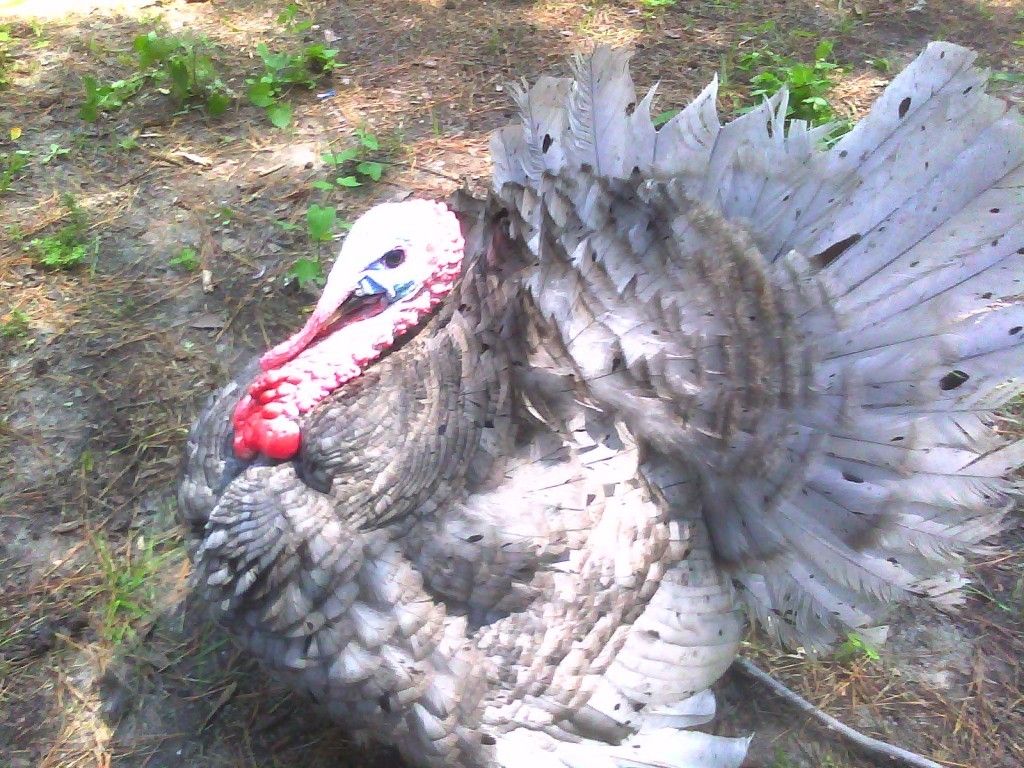 One half of his tail has been 'fixed' the other tail feathers are still growing back in.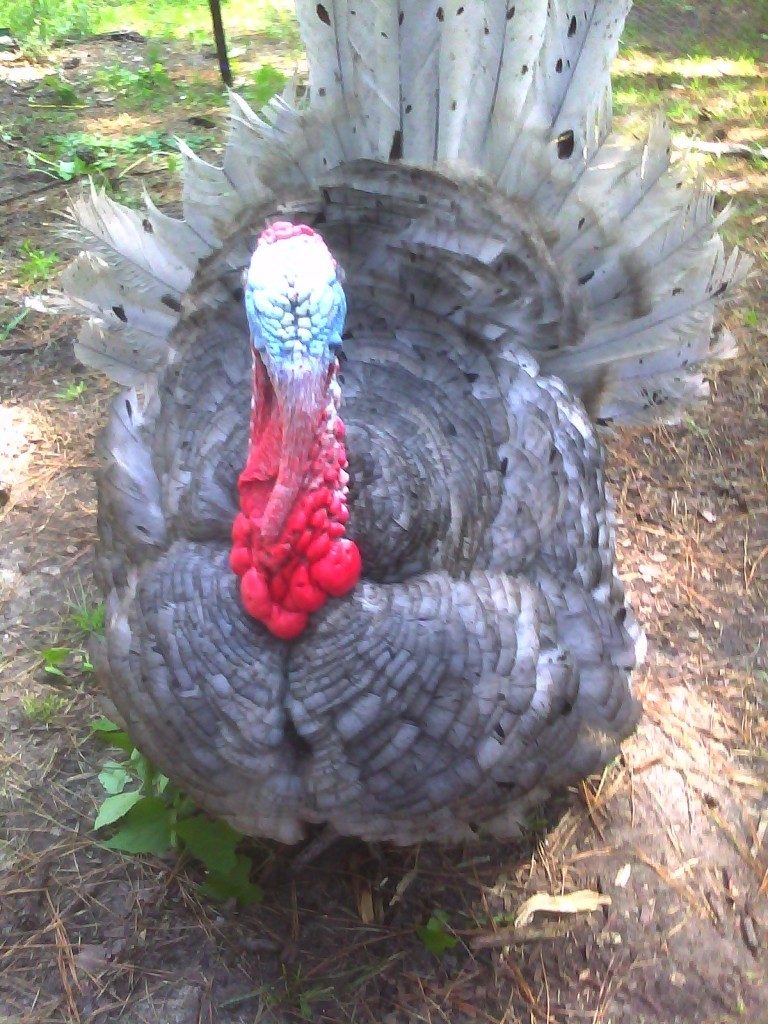 Tucker's little beard... can you SEE it?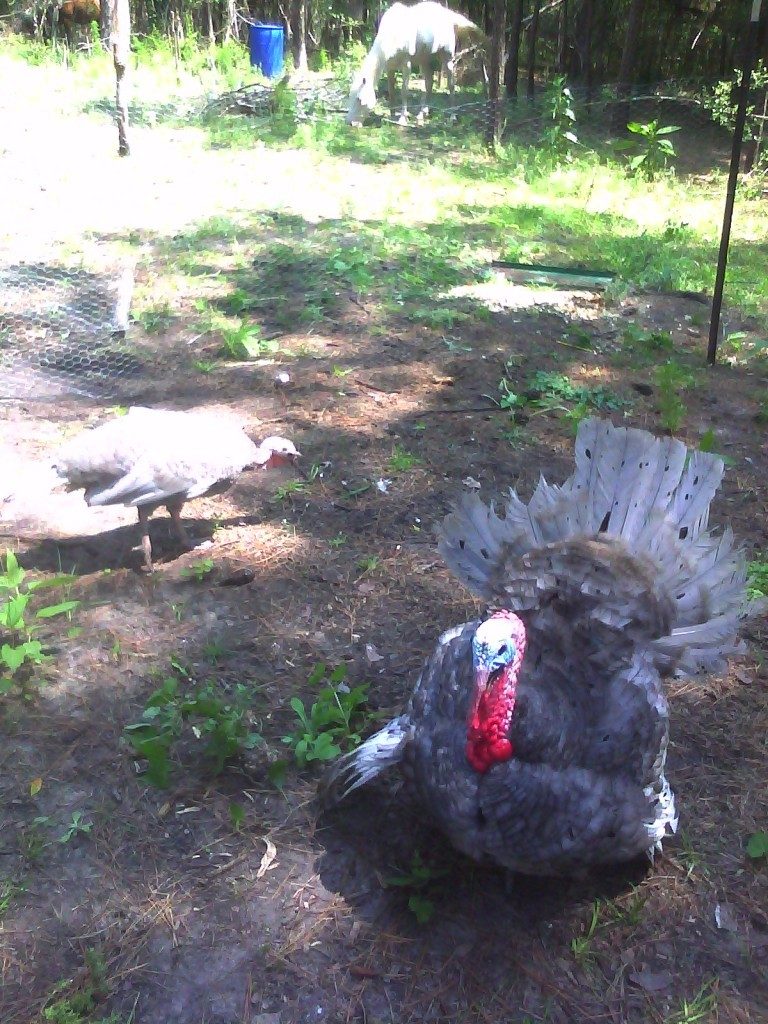 - ignore the rogue mustang...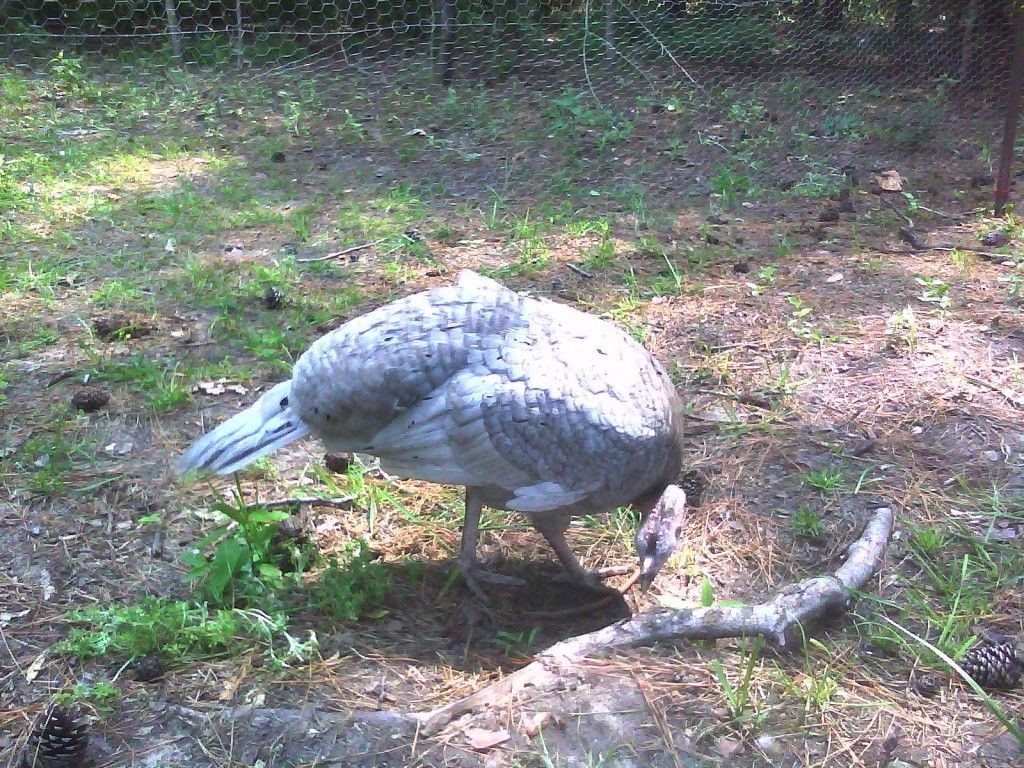 She's awefully pale still... But they've been mating for over a month. Where are my eggs, Diane?
My little lavender stalker. She will fly the coop and follow me around the yard.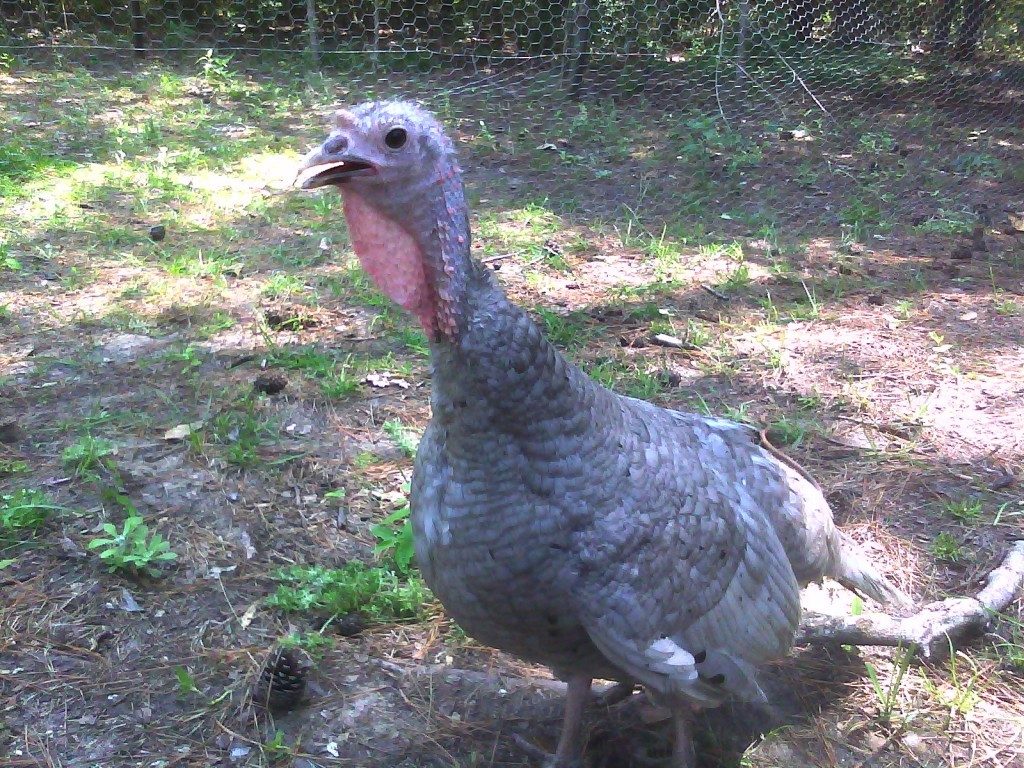 If I wasn't en route to bed I would type up a funny story about Mrs. Diane... maybe tomorrow.