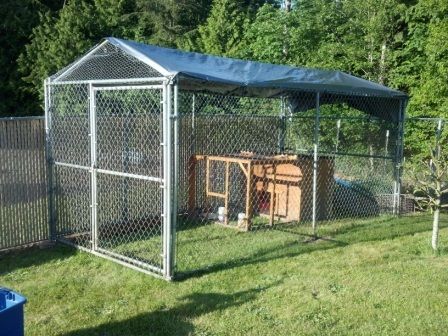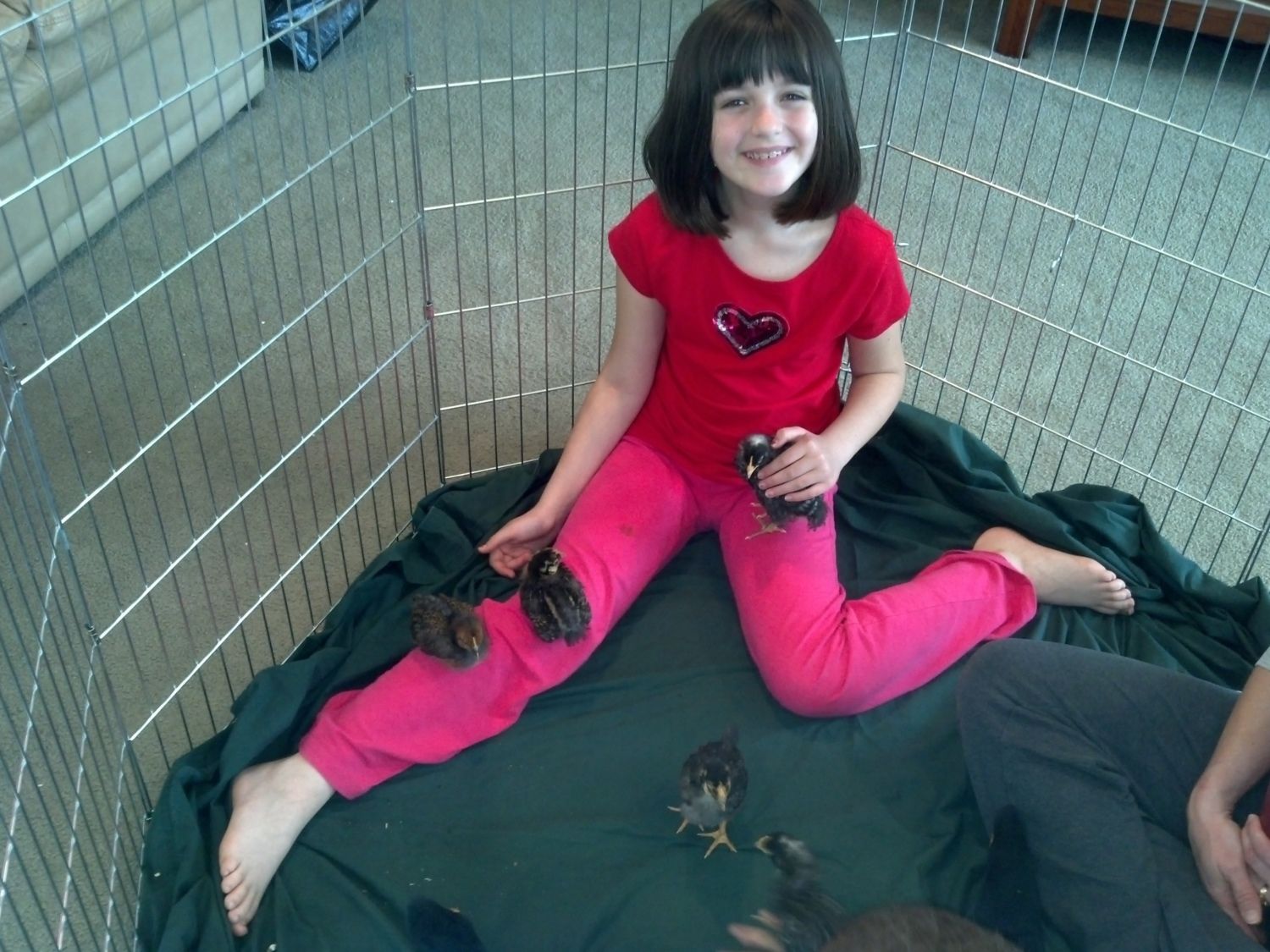 We picked up 2 Barred Rocks, 2 Gold Laced Wyandottes and 2 Sexlinks...gold & black when they were 3 days old. We had the brooder in our living room for the first 4 weeks and today we introduced them to their new Chicken Palace....a 7'X14' predator proof chain link dog run with a predator proof chicken coop inside it that is heated & two sources of water/food. I am putting a baby monitor out there to ensure there's no chickie sceaming at night and I put 2" of pine chips down inside their heated enclosure. I will block them in their heated structure for a few days then let them run the enclosure...pics attached.
I had chix as a kid but these are our first babies...thoughts, questions, comments or concerns are welcome.
'CHICK CHICK CHICK ......CHICKENS!!!!" as I say everytime I approach them.