So far I only have two (Getting more soon. Just trying to get the pen built first.) They are about 4 weeks old and I was wondering if any Quail experts on here can help me with what genders they might be?
Here is the bigger one:
and here is the smaller one: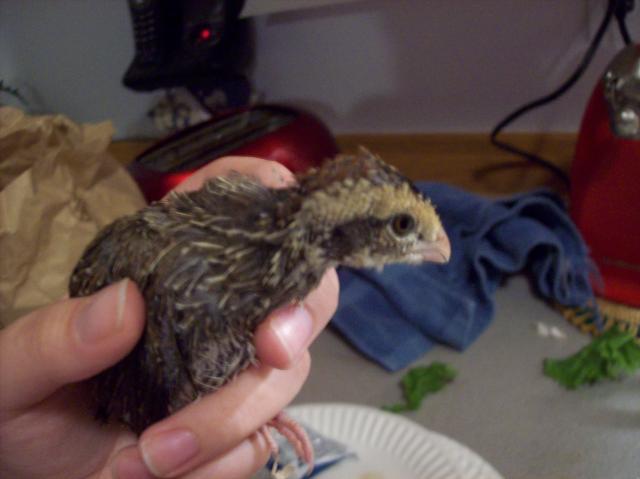 Sorry the pics aren't very good but these guys are really hard to photograph!!
Anyway I doubt anyone can use these pics to tell because they aren't very good. But what should I be looking for as far as gender differentiation? And since I am getting more what is a good Male to Female ratio for breeding?