I bought 2 "red leghorn" sexed pullet chicks from the feed store. My kid picked out the 2 we wanted out of the pen, the darkest and lightest out of a pile of chipmunk striped puffballs on the hopes that we may be able to tell them apart more easily later.
Well, the lighter one is now way lighter and I'm curious about a possible mix up somewhere along the road to the feed store. And her legs are green, which I've heard of but never actually seen. Here's the yellow mystery: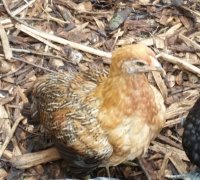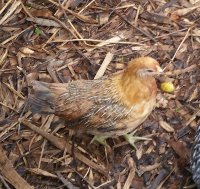 And here's the other from the same batch:
What do you all think?