Hi All,
I'm a newbie to chickens (particularly chicks) and this site. We ordered 9 chicks from our local feed mill (2 straight run, 7 pullets): 2 silkie bantams (straight run), 1 welsummer, 1 wyandotte, 1 hamburg, 1 holland, 1 brahma, 1 salmon faverolle, 1 barred rock. One of the chicks died, which I kind of think was the wyanodotte, but not sure. Four of the chicks were "2 weeks" old (more like 3-4 weeks!). I'm really interested in knowing the breeds, if possible (I know the younger ones may be too small), and genders (particularly of the older ones). Any help would be appreciated! My husband doesn't mind waiting to find out, but I'm the type of person that just has to know! Thanks!
In these pics, the larger ones are around 6 weeks? old and the little ones are 3 weeks.
All 4 of the larger ones: Left--Unknown (roo??), Back-2 Faverolles, Front-Brahma
Unknown face shot (roo??)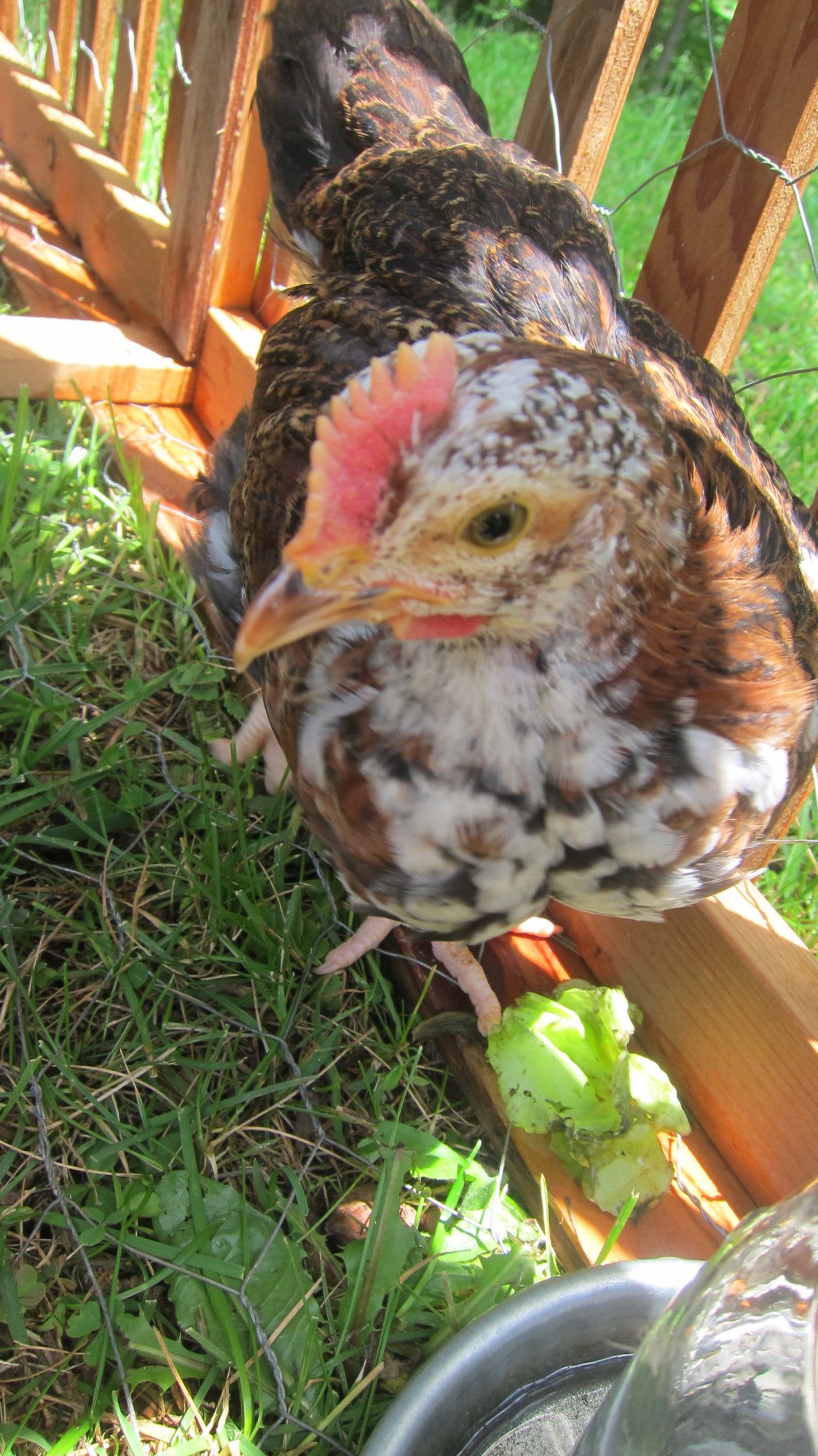 Brahma face shot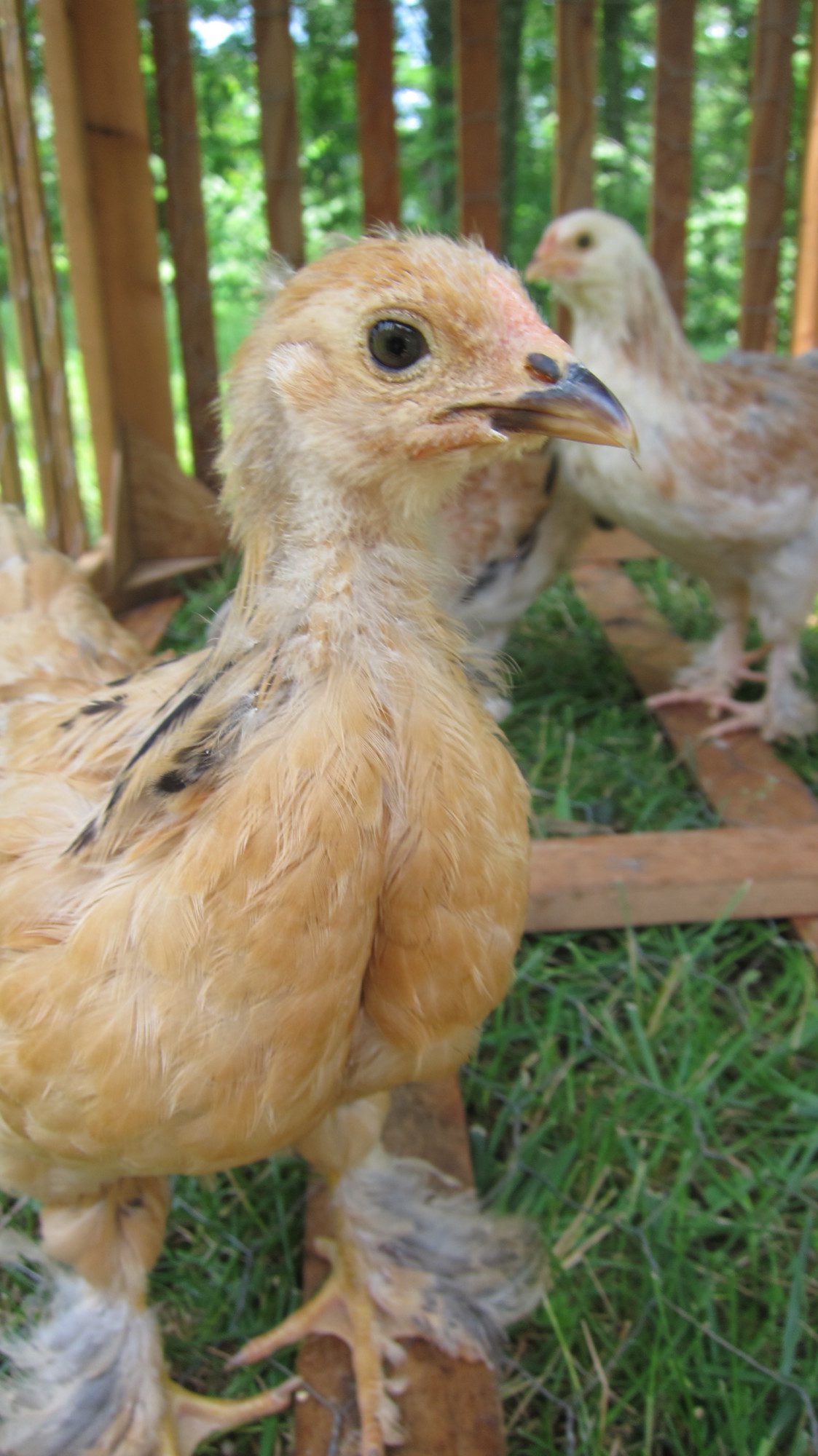 Brahma body shot
Faverolle head shot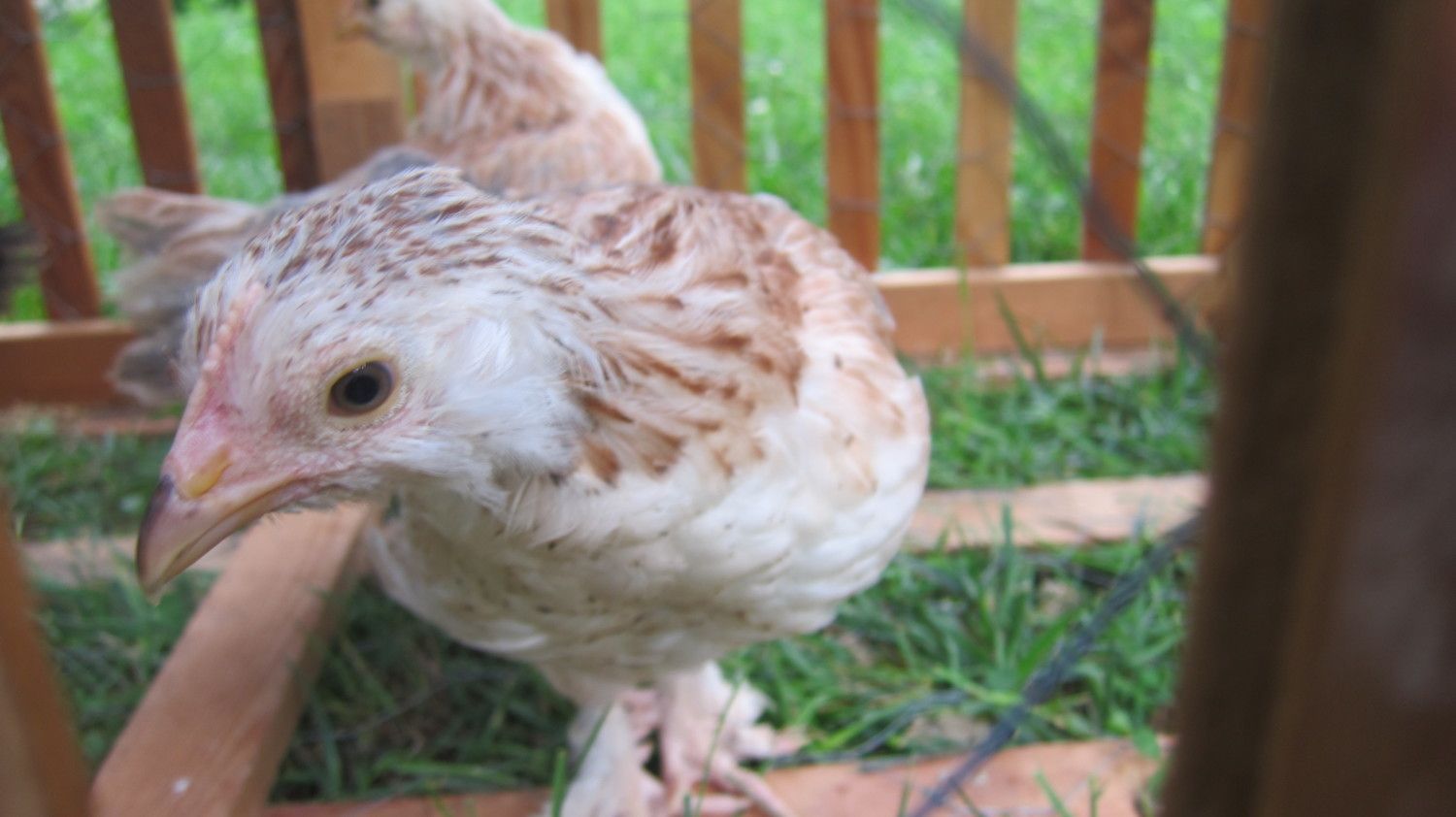 Brahmas side shot (photo bomb by the Faverolle on far right!)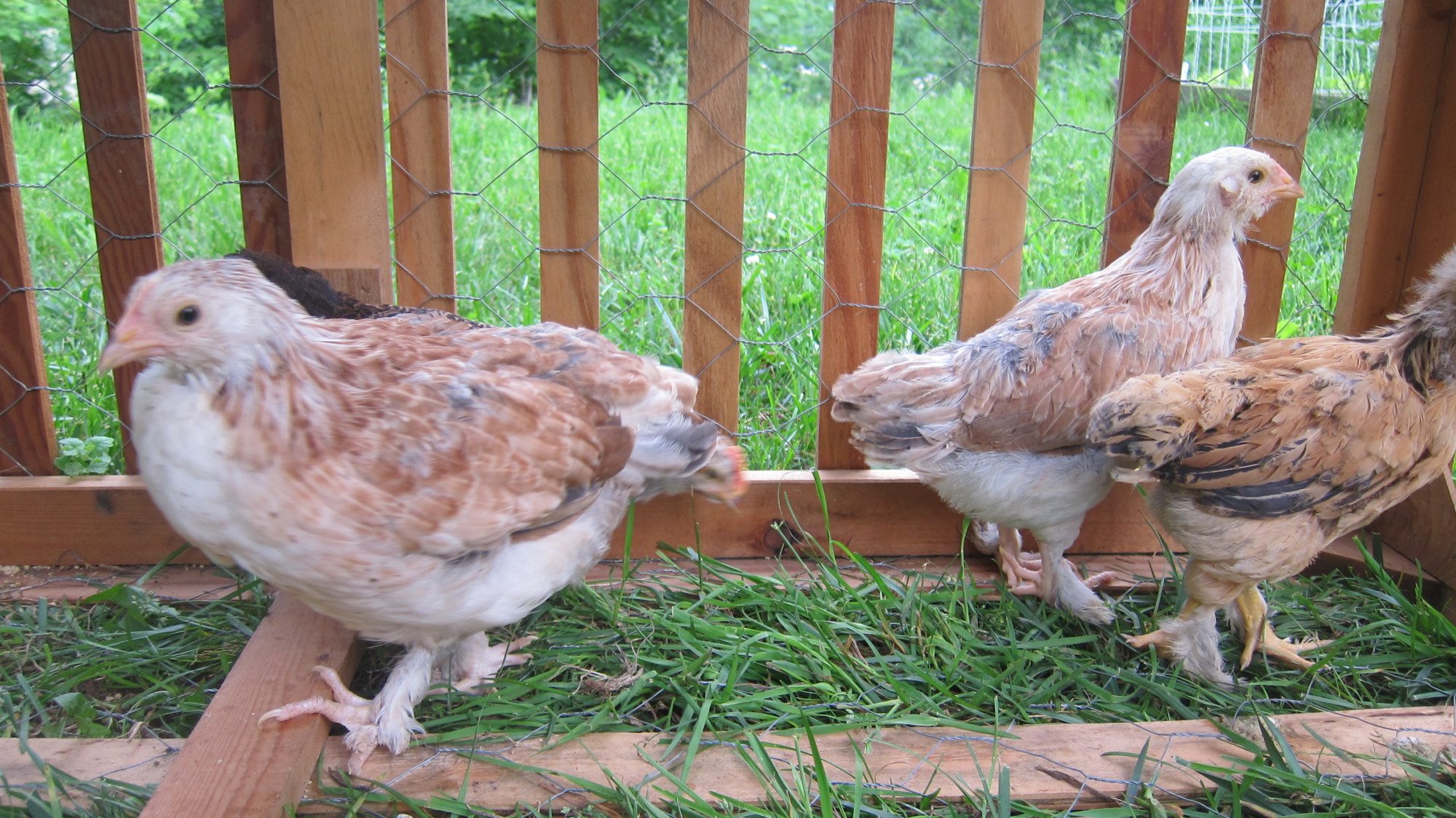 Another shot of the Brahmas
4 of the chicks: Left and middle/back are the 2 silkies, the one in front is possibly a Welsummer? Unsure of the one on the right.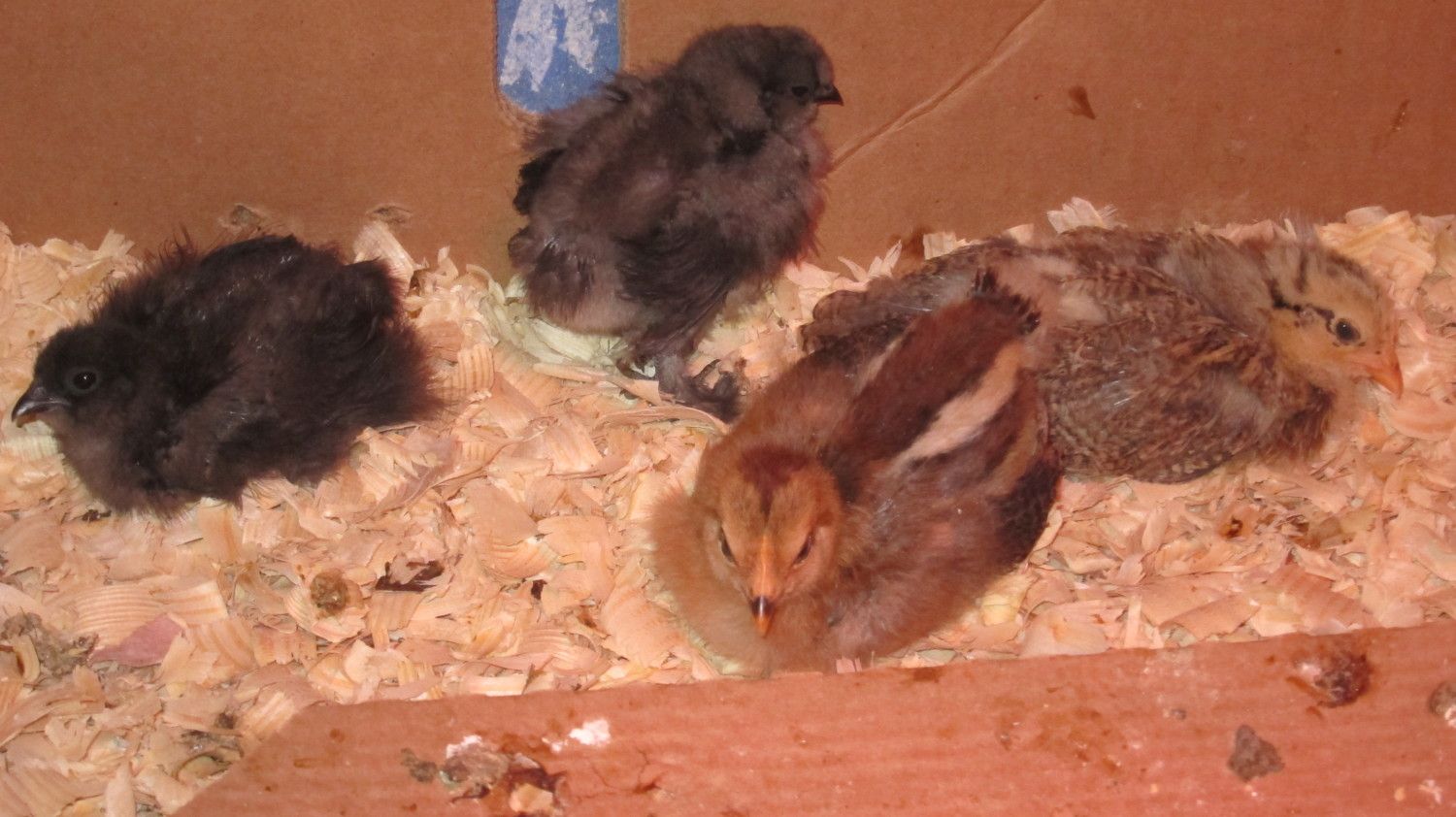 The last 2 chicks: the one in the back has a white spot on its head and a white belly. Unsure of both of these.