Is it too early to tell? I bought a brown-layer assortment and I'm trying to figure out what all I got!

They are SO CUTE!
I've got most of them figured out, I think. Charlotte told me our mix had (looked like) Buff Orp, RIR, Speckled Sussex, Brown Leghorns, Barred Rock and Black Australorp. The Buff Orps, Barred Rock and Black Australorp I think I've got pegged, but could use some help with the others.
There's a good shot of the 3 I'm having a time with. RIRs are all red, no lines/browning/anything, right?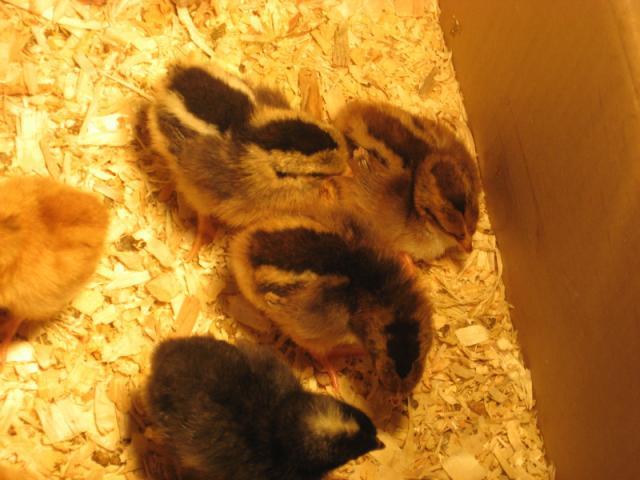 Are these 3 different? (I'd decided the black was a barred rock, yes?) Those colors are fairly accurate- some are brown-yellow stripes, some more black-white, but then some in between. A friend said the brown-V'ed chicks look like Welsummers to her. Thoughts?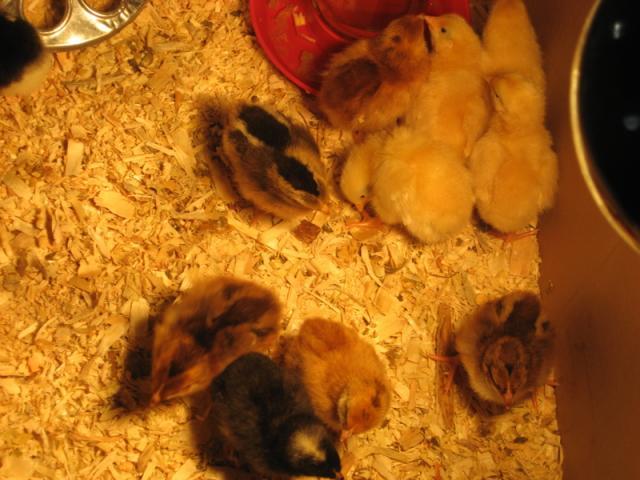 The reddish one next to the buff orps, a RIR? Or something else? Same with the one at the bottom looking lovingly

at the BR, RIR?
Thank you in advance!
Last edited: