What do you think Toki is? I thought a Khaki Campbell but he looks different from the pictures I am seeing online. I think he is a "He" because of his quack and colors but still not sure.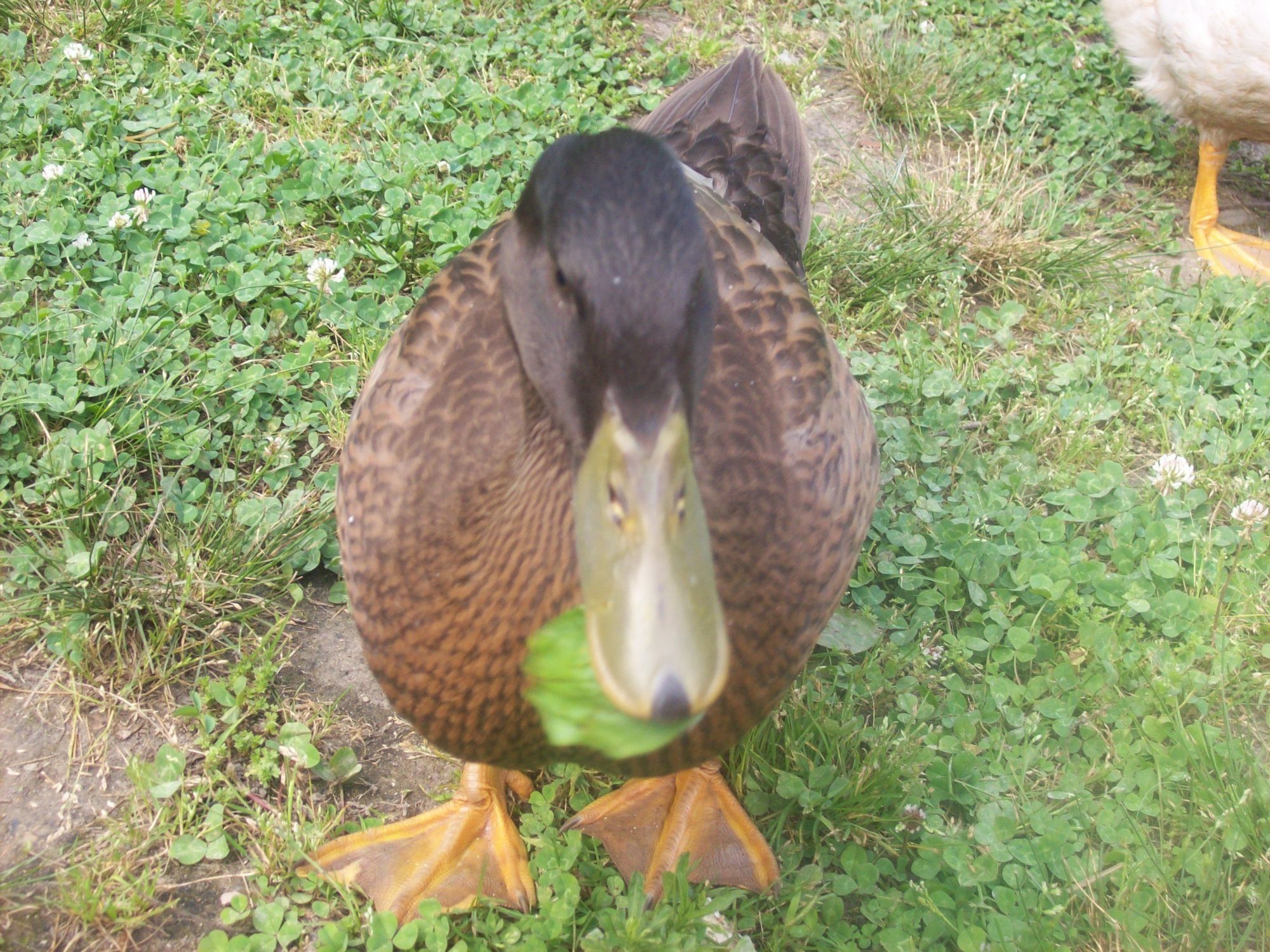 I am pretty sure that Lucky is a Buff, and it appears that he is getting a little curl to his tail feathers??
Also, Lucky was smaller than Toki until the last week or so. Now he is bigger.