My silkie that went broody has done great! I put three regular size eggs under her and 2 have pipped and I hear peeps from the other egg. I will have to go back and check again in a little bit. Dont worry I will break out the camera and share some pictures

!
The mama silkie and the little chick peeking out...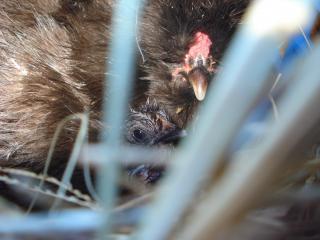 The newly hatched chick wearing its egg shell as a hat...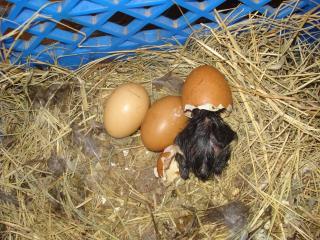 The mama silkie back on the nest protecting her adopted chicks...
Last edited: