so, my hen went broody about 2 weeks ago and i didnt have a seperate coop or place available to seperate her, plus i thought she would be more likely to stay happy and comfortable in her regular coop. so this is what i made: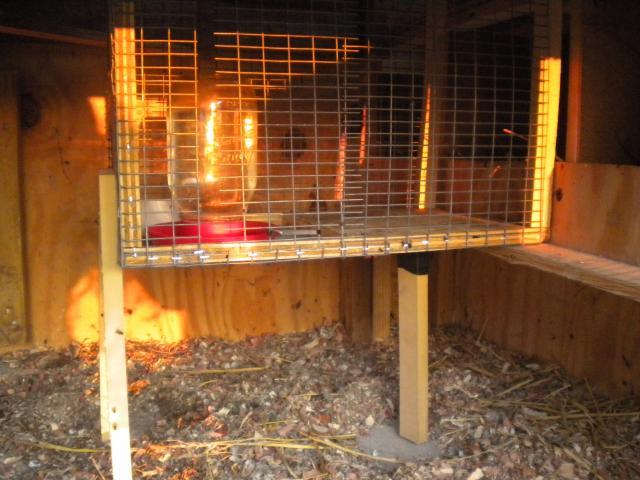 it has a solid wooden top and front piece. and then the bottom is wood with a square cut out with wire mesh placed in it to help reduce messy water and feed spills. the sides are wire mesh to help with air flow and to reduce stress levels (the hen can still see other chickens, but the chickens cant get to her or the nest.
heres some more pictures: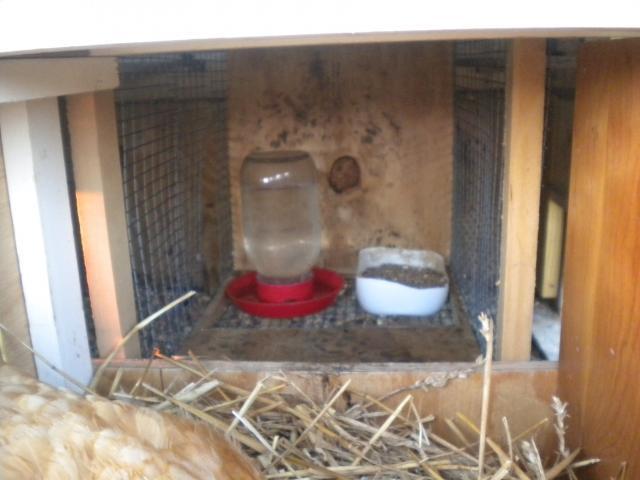 this is looking in from the front, where the hen could step out onto the 'landing pad' and eat and drink.
obviously this is very movable, so you can move it from nest to nest and remove when chicks have hatched... but i added this mesh door to allow easy feed and water cleaning/changing

i just cut out a square of mesh and then used zipties to make a hinge.