Love God, Hubby & farm
11 Years
Apr 13, 2008
8,372
426
326
The Garry farm has adult chinese geese for sale of the following flocks. Each goose is $20 each:
Brown Chinese Geese
White Chinese geese
Here are pictures of some of the brown chinese flock: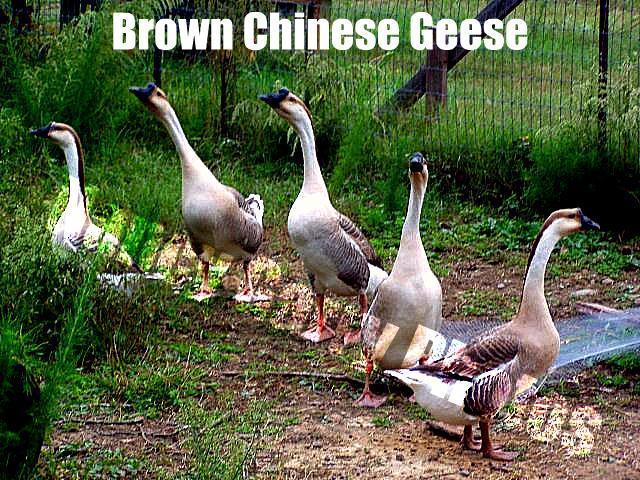 In the past some of you have asked if these will be good mothers, No guarantee but here's one of the mother's of the current flock after she hatched her egg!
Our white chinese geese photos are not loaded on the computer I'm using.
These are purebred and the geese are kept in separate areas during breeding season.
These are farm born and raised on our full time farm. They are also known as the farmer's friend and do a great job of weeding crops. They are especially good for eating down/killing off grass weeds. You do not have to have a pond to raise them. A tub of water or a small child's plastic swimming pool is just fine! These geese are very used to people walking around them and are gentle enough to allow me to collect the eggs from under them.
Please see our website for more information about how we farm
http://thegarryfarm.webs.com
/ or visit us on Facebook at The Garry Farm
We cannot ship so please schedule an appointment to see and Buy some of these fine birds!