I have had these little ones for about 2 weeks. When I got them I was told they were going on 7 weeks. Folks on here were kind enough to point out that they were nowhere near that old. No problem. We kinda figured so, and guessed 4 or 5 weeks (making them 6 weeks or so now). Now I think I have at least 3 Roo's out of the 10 chicks we picked up. I am posting a couple of picks of one of the suspected Roo's. I named him Dave, after my Best Buddy, who is always hanging out with the chicks, but never can get their attention.
I am also posting a pic of the group to see if anyone would venture a shot at the actual age of this group.
Dave in the coop:
Dave, up close, and not diggin' it one bit!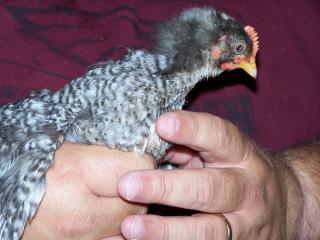 The group at closing time, ready for bed. Can you guess the ages? I noticed that their legs/feet have been getting darker lately.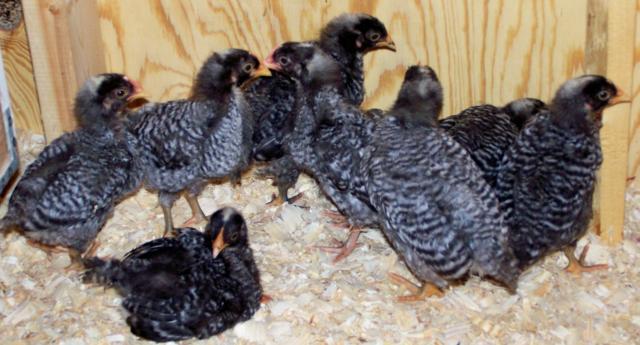 ALSO, notice the chick at the bottom left. It has different markings than the others. I have 2 like this. Familiar to anyone?
Last edited: