Okay, I have a two month old bantam chick (purchased as "assorted feather-legged bantam") that I thought for the longest time was a Mille Fleur...but now someone said they thought she looked more like a Buff Brahma. So I appeal to ye gods of chicken identification -- what sort of chicken be this?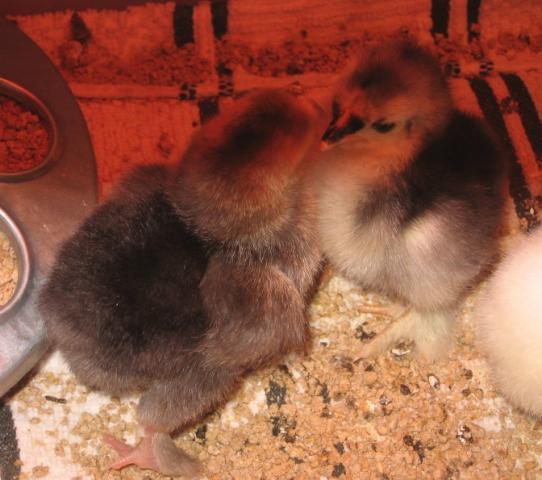 Frontmost of the two bantams.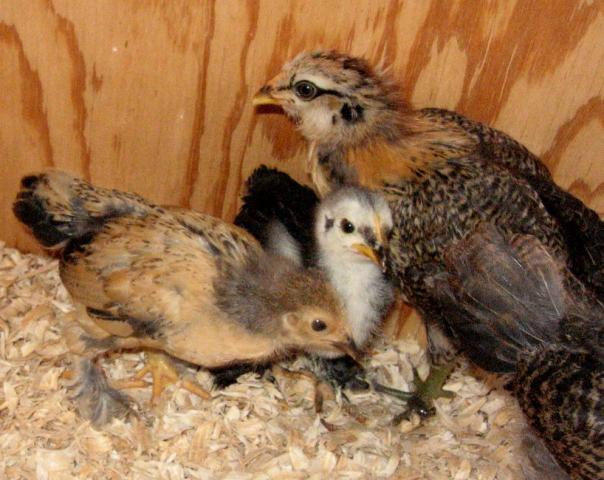 Again, she's the one in the front.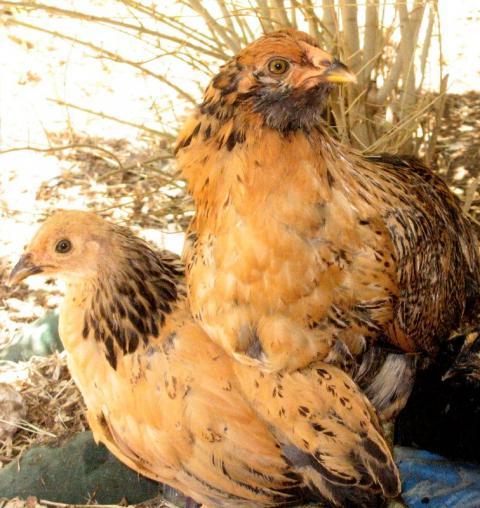 Most recent, with an EE pullet.
Whatever she is, I love her...she's a wild child and pretty as can be!