I got six new chickens (should all be pullets). I meant to get two but chicken math happened.
I was told the two light colored ones are Buff Orpington. The two red/white mix are probably RSL's and no idea on the brownish red looking ones. There are two of each.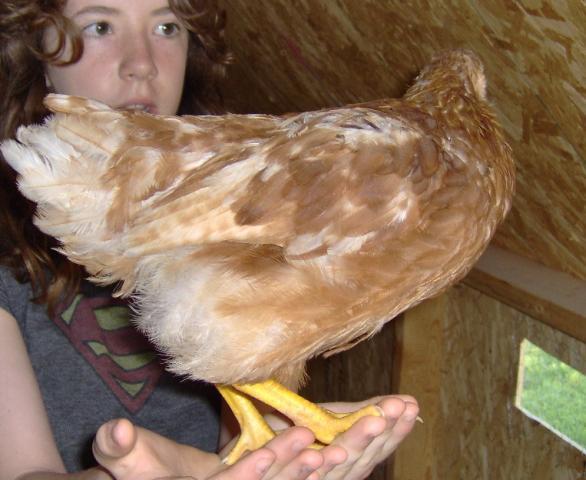 They are all standard size. One of the BO's is aggressive. She chases everyone around pecking their heads and pulling feathers, so I removed her. She is only friendly with a Golden Sebright cockerel so they are together in my goat pen. I thought maybe it was a space issue, so I tried bringing other chickens out to that area and she attacked there too. I think she's just mean.