Discovered bumblefoot on my hen today, soaked her in warm water with espom salt (10 min x2), and believe I have removed the kernels.
She is currently sitting in my lap and all I can find in my house is "Triple Antibiotic Ointment" (image attached).
Is this ointment safe to use? And if it is not safe, will she be okay (for the night) if I only use guaze and vet tape to protect her feet?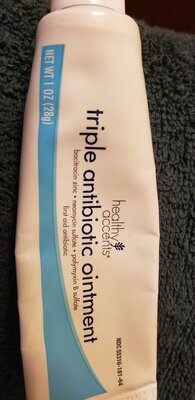 Any advice is welcome and greatly appreciated