Plenty of rabbits to butcher this week. I've processed close to 200 so far this year. Shame, the summer pelts are still pretty. But lack the quality of the fall/winter/spring hides. I waited an extra 9 days to process because of the weather. I'd rather butcher in 70* vs 97*. That's a fair trade-off to feed them an extra week.
Rex hides. Its a shame these are summer coats, the quality and density just isn't the same as Fall/Winter/Spring pelts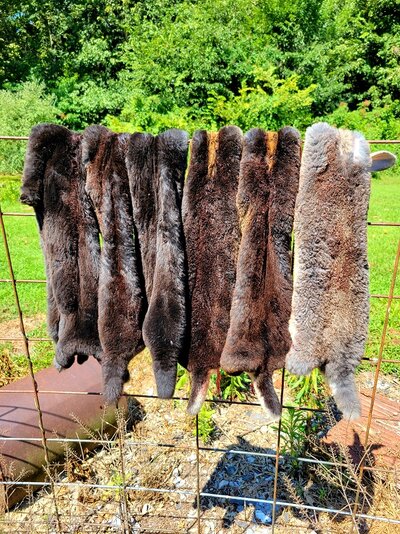 Pot full of meat.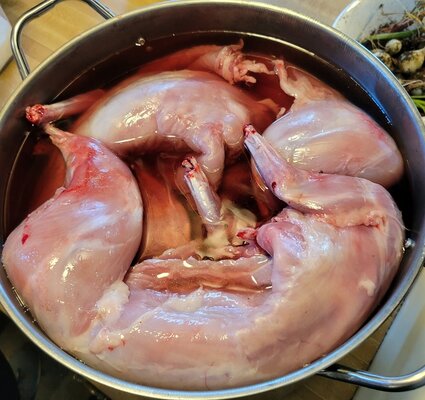 Packaged up, ready to freeze and sell.