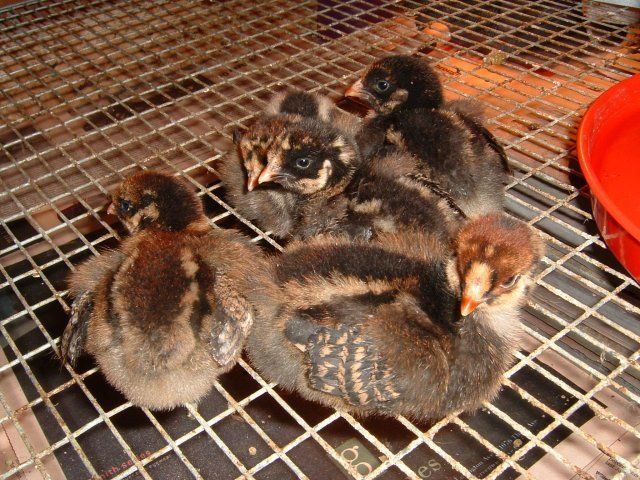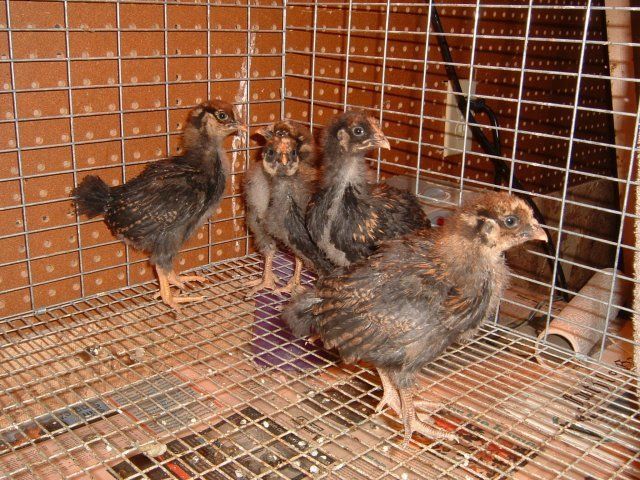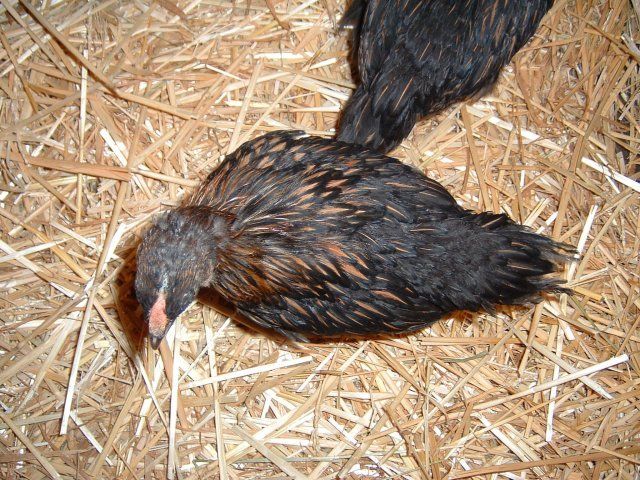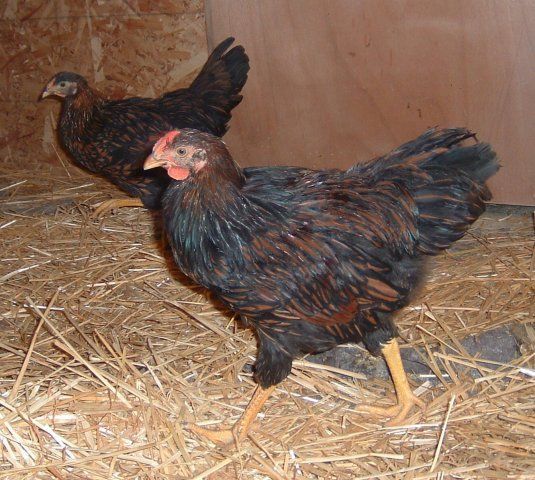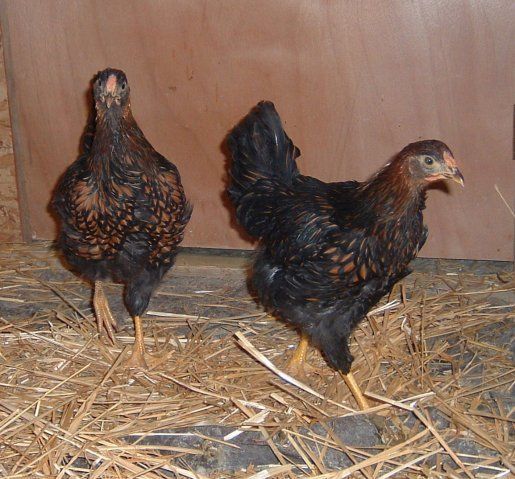 I bought these chicks in July from a woman in Carnation, WA who is starting a rare breed chicken farm. They are supposed to be Sicilian buttercups. While they certainly have the active, somewhat flighty personalities Buttercups are noted for, they have been getting darker, not lighter!
Now, at the age of three months, they are a gorgeous irridescent black with bay centers to their feathers. All five were supposed to be pullets, but, as you can see in the photos, one of the girls is looking--and crowing--suspiciously like a roo.
So, what's the consensus? Are they just going through the equivalent of their awkward teen years, or do I have something other than Buttercups?
Thank you for your help, and I am happy to be submitting my very first post to this excellent site.
Sincerely,
Diane