Drowning in Seramas
10 Years
Feb 19, 2009
1,630
12
184
Who has BYC's most spoiled chicken?
No prize, unless someone wants to donate one.
Rules:
Must be at least 2 months old
No limit on entries.
Please fill out entry form fully.
Entry form:
Chickens name:
Age:
Gender:
Breed:
Why am I spoiled (Please describe the picture, the chickens life, and how and why it is so spoiled:
Example entry: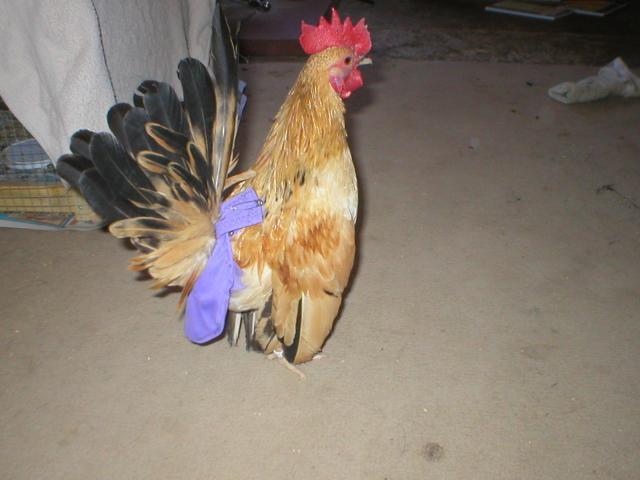 Chickens name: Buckeye
Age: 8 months
Gender: Cockerel
Breed: Pet quality serama
Why am I spoiled: He has been a favorite since hatching. He wears a diaper, roams the house, is harness trained, and spends most of his days accepting treats and lounging on human laps. He goes on trips with us, which he loves.
Last edited: