The Chicken Chick[IMG]emojione/assets/png/00ae.png
10 Years
Oct 18, 2009
6,121
89
301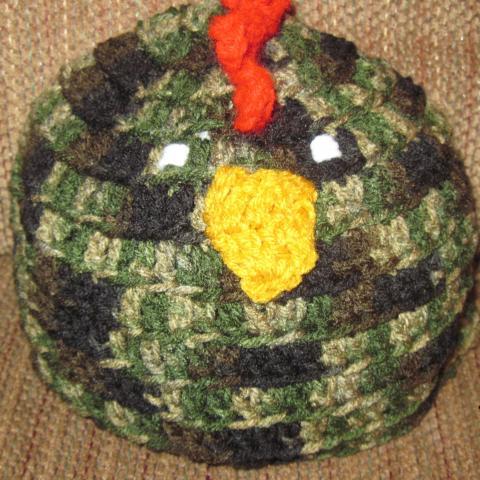 This crochet, winter chicken hat is a MUST have for the chicken fans in your life!! Made in ADULT AND CHILD sizes!!!
Limited availability, so get 'em while they're hot!

This camouflage color is available in a very limited quantity, so please PM me for availability information.
PayPal is the preferred payment method. After your winning bid, I will PM you the email address to send your PayPal payment to.