Hello, all!
The folks on these forums are always so helpful, I thought I would post this here for suggestions/opinions.
We have four chicks around eight weeks old that are outside in a coop that will eventually be too small for them once they're grown up. We're looking for inexpensive coop ideas, and we were thinking about the camper shell in the backyard that used to be used as a playhouse. It hasn't been used as such for a couple of years, and we're considering what might be needed to convert it to a working coop. Here are some photos:
The latch/lock on the door is since gone, but I don't think it should be too difficult to install a hasp and lock on the door to make it secure.
The side windows open for ventilation and are currently covered with normal window screening... how difficult would it be to replace the screens with hardware mesh? Same with the skylight in the roof.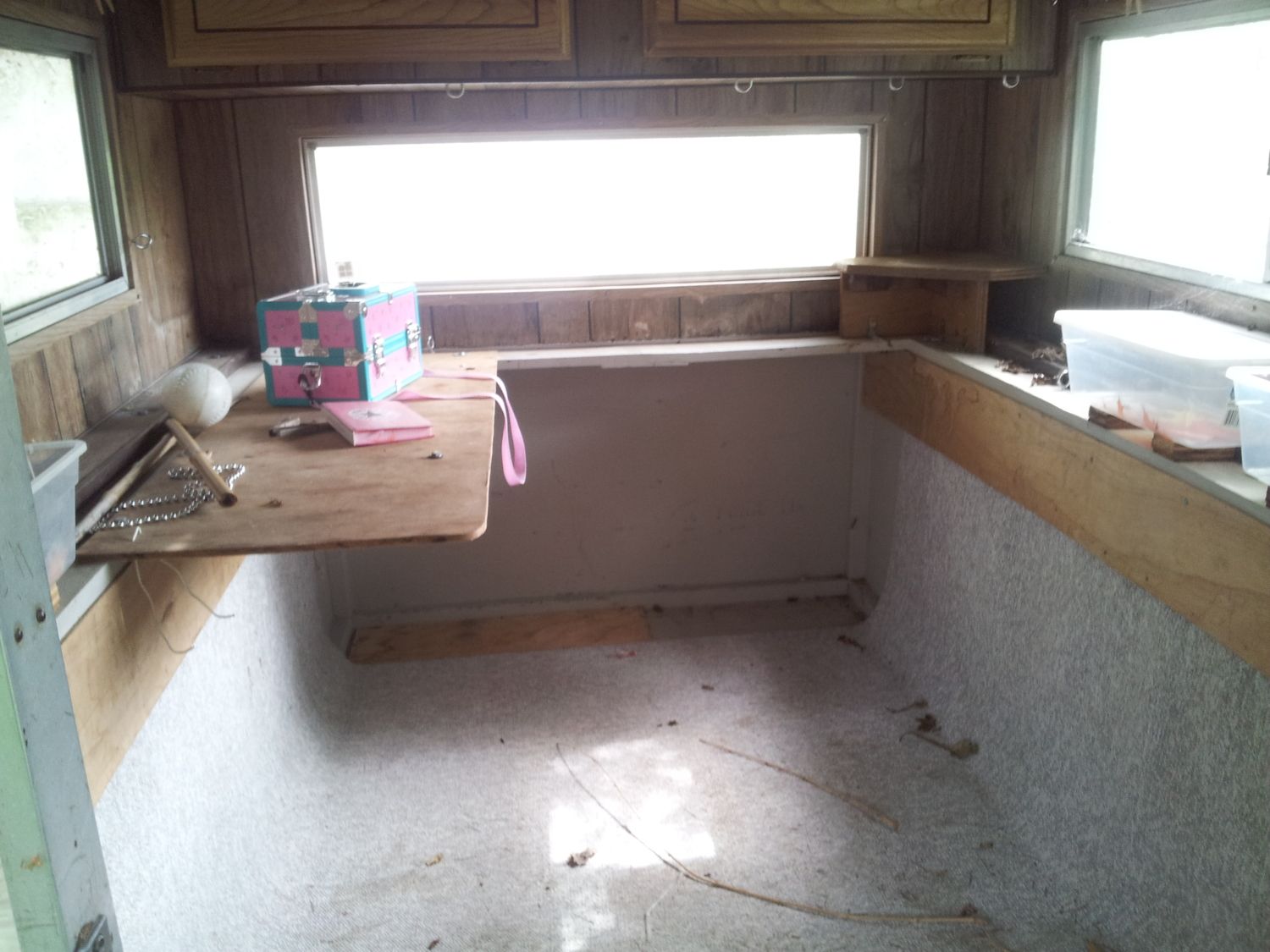 I think all we'd need to do to the inside is pull up the carpet and maybe nail down some more plywood on the floor. Then add some nest boxes and screw some roosts in to the walls. Also probably take out the little table. I'd like to consider putting in egg doors or maybe even rig some file cabinet drawers as nest boxes that will roll out on tracks, but I'm not sure how ambitious it is to cut doors into the aluminum/wood structure of the camper.
And of course: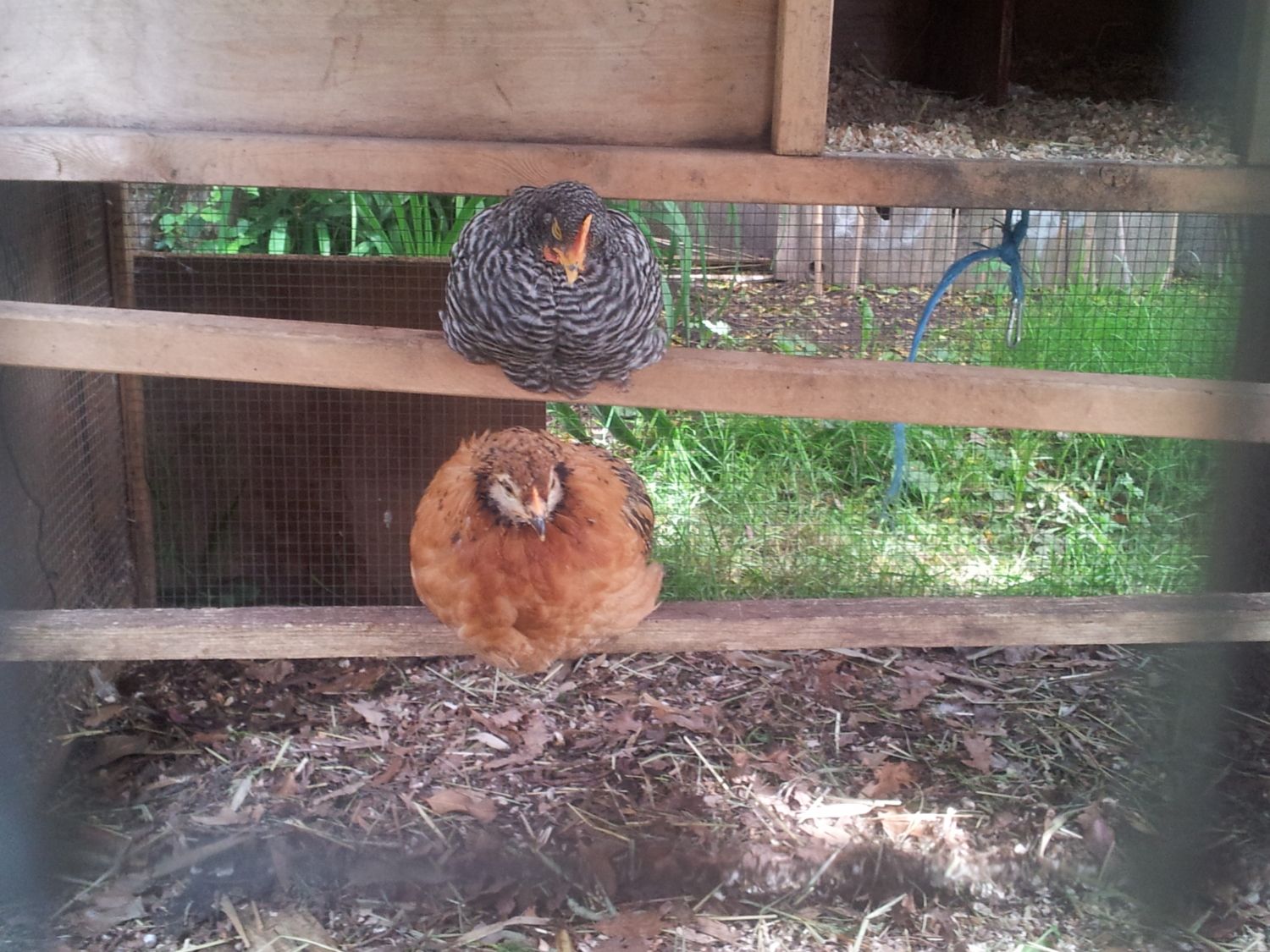 Two of the four adorable chickens who will be inhabiting this rustic little chicken paradise!
What do you guys think?