My white sebastopl gander started bleeding earlyer today (about 2 1/2 hours ago) he is not gushing blood just a little blood, might not seem urgent but I wnat to know if thier is anything I can do to help it heal faster, I have him in his own area on the back porch of our log house and just walks the fence back&forth.
Here is some photos of him, at first I thought he was bleeding from his wing but after I took a real close look and he is bleeding from his beak and the bloody spots on his back is where he preens him self.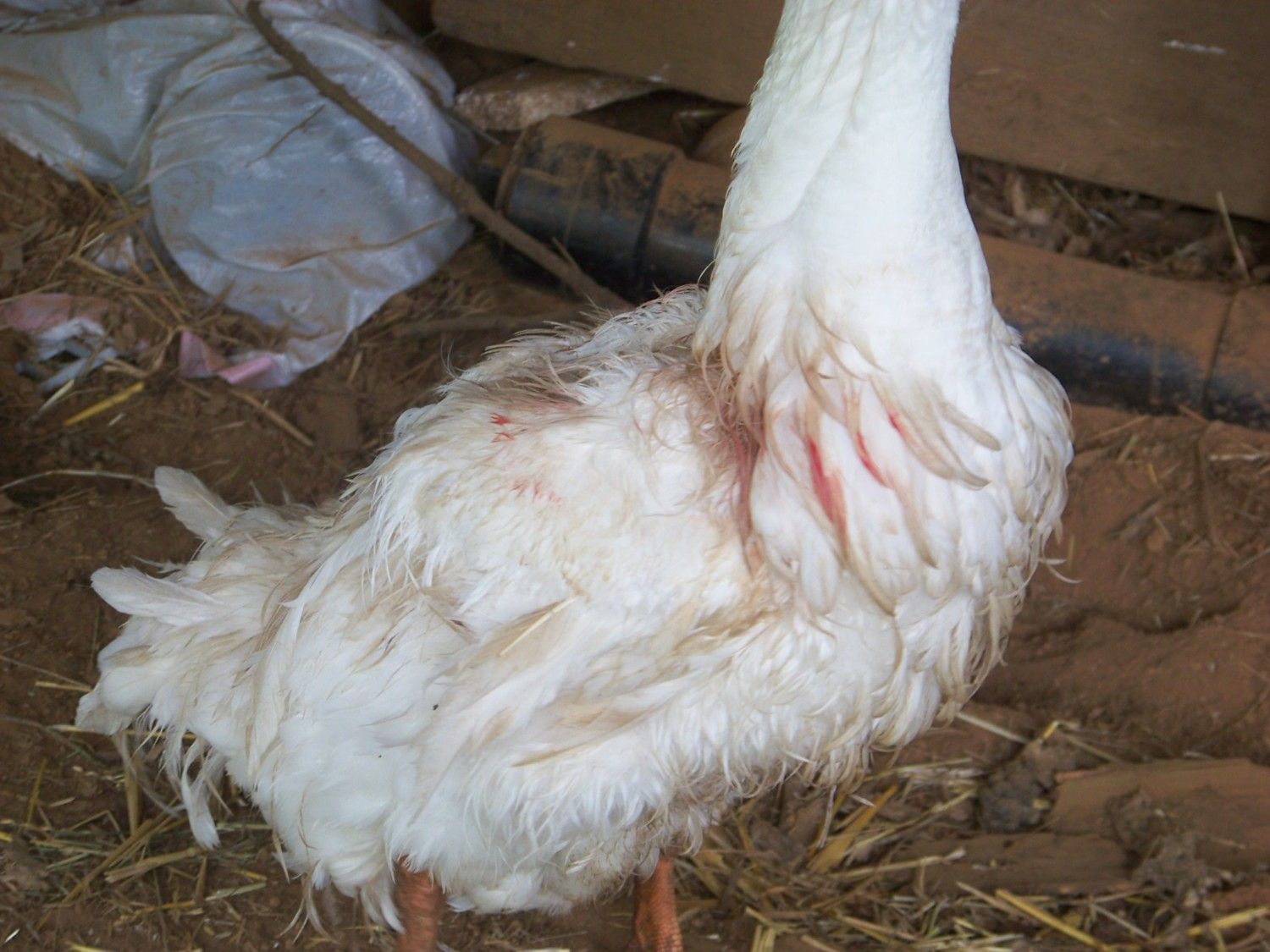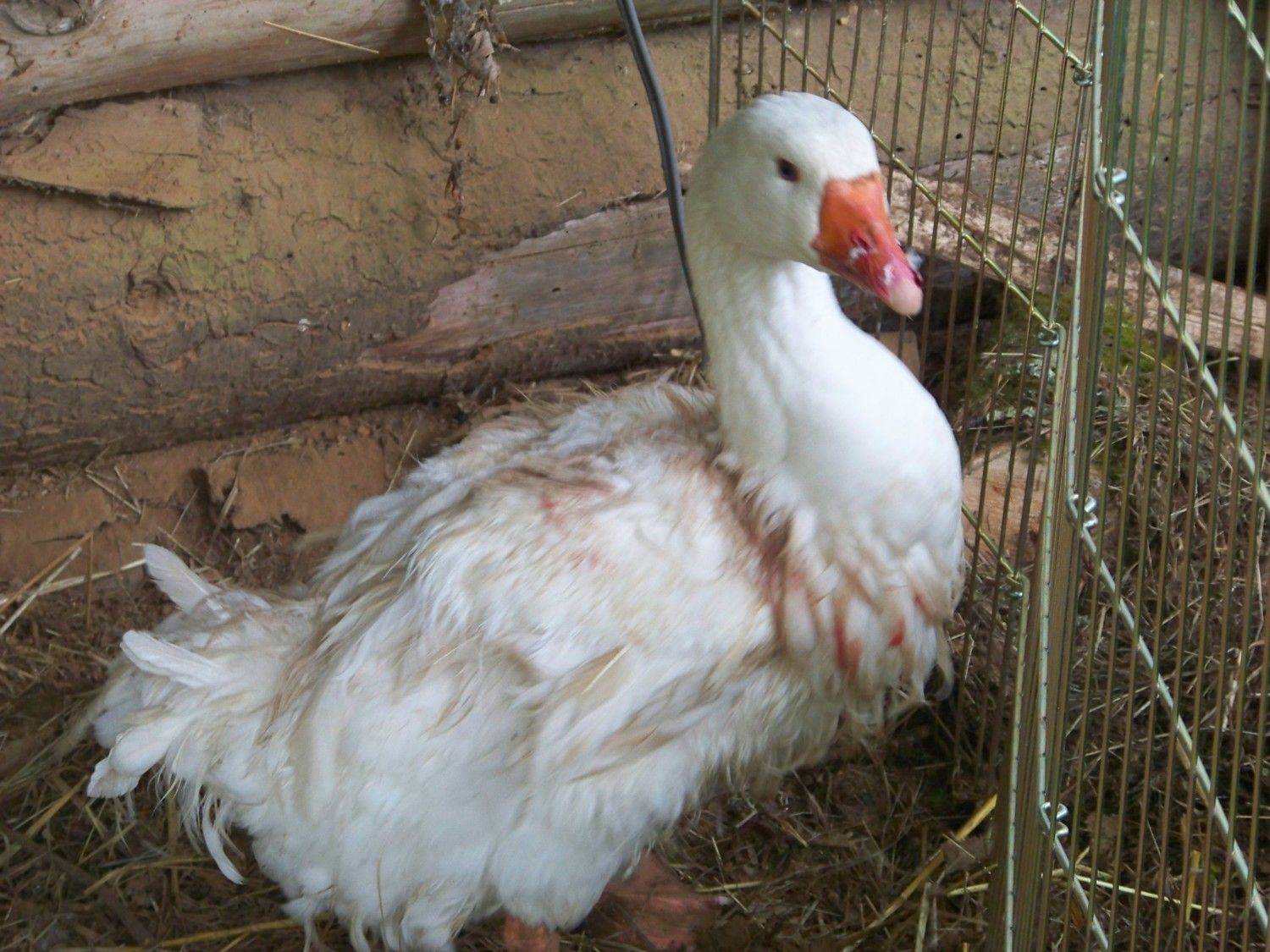 This is a part of his beak that is torn, I dont know what happen.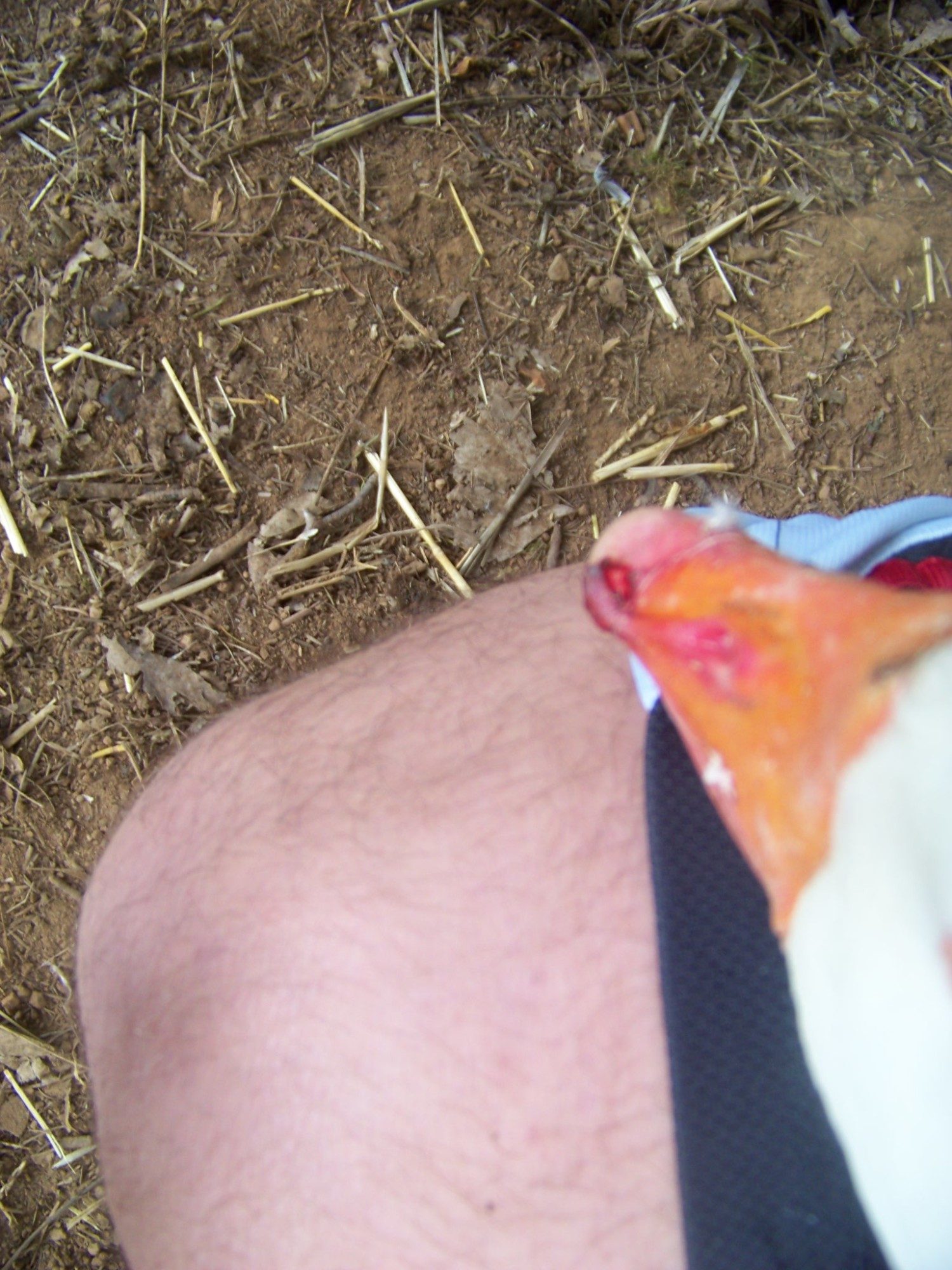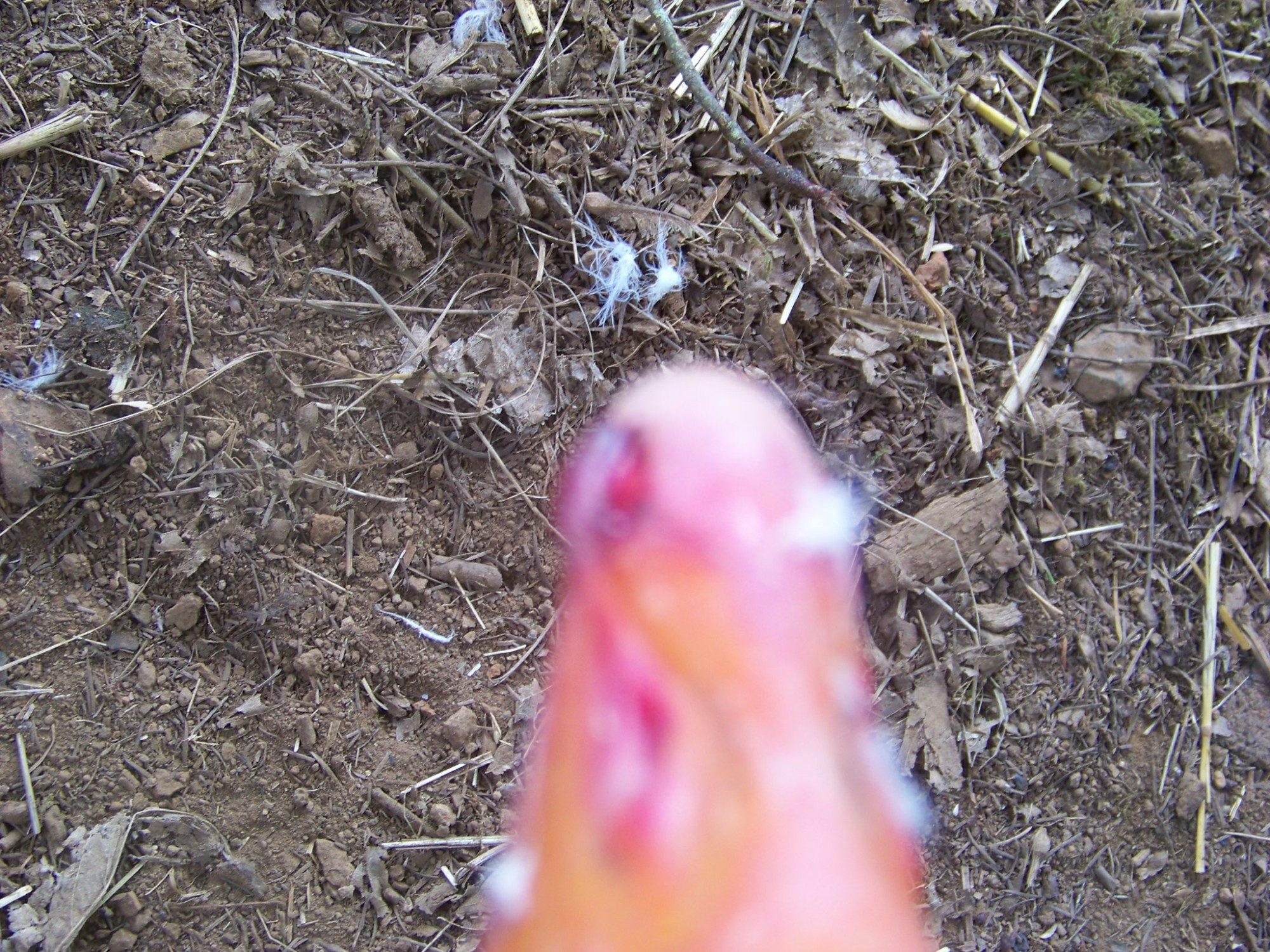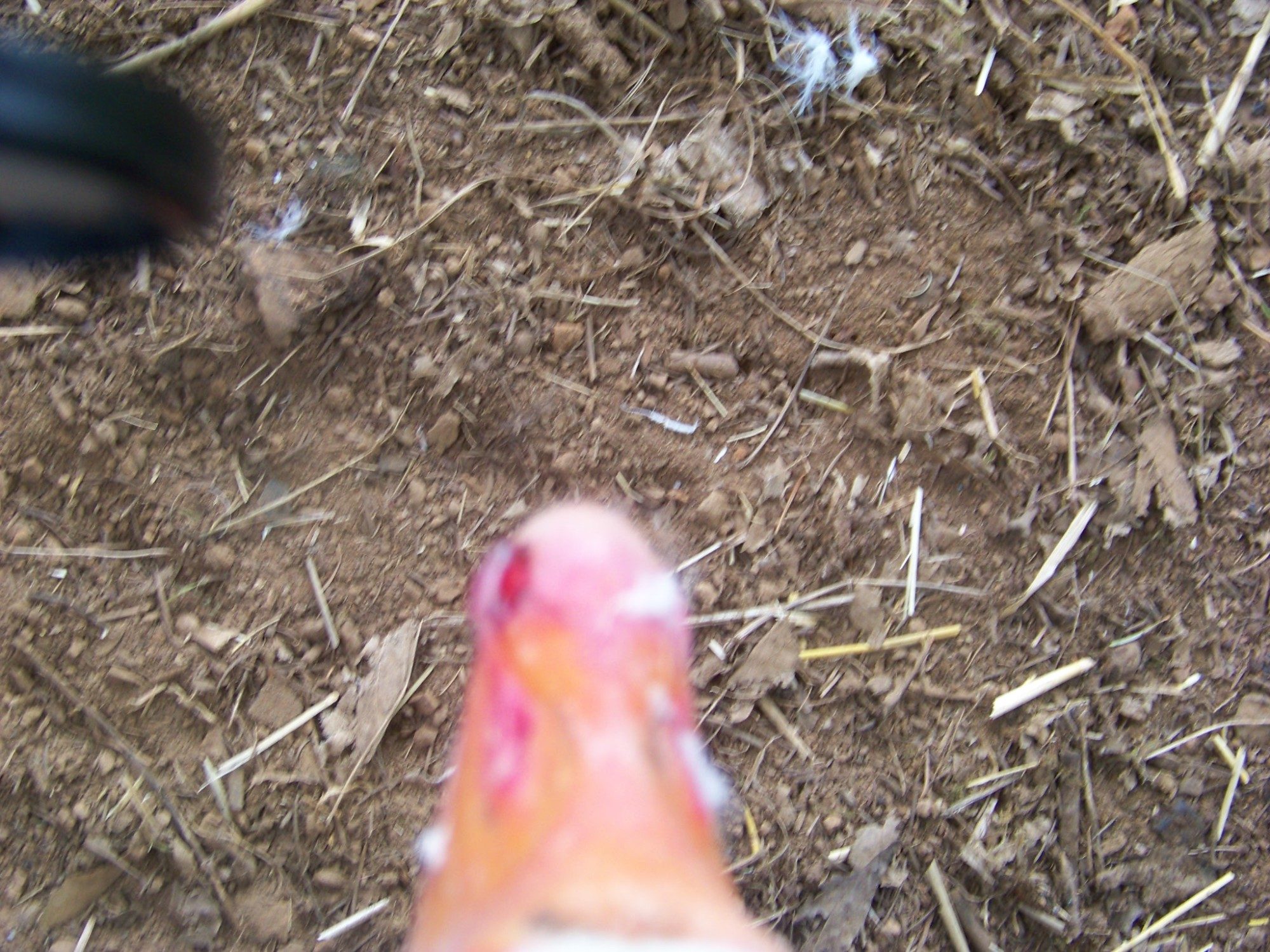 Will he be fine if I just leave it alone? or should I put something on his beak? can I let him back out with the rest of the flock or should I leave him in by him self? any advice would be greatly apreciated
Last edited: