Hey guys! Now that my girls are a little older, can anyone help identify them?? A colleague of mine hatched them May 3rd at school and I took these four girls home. They are 4 weeks today.
I have two of these types. This one is Checkers, not pictured is Greybeard. (they are identical)
This is fancy. She has feathers on her feet. small....maybe a bantam?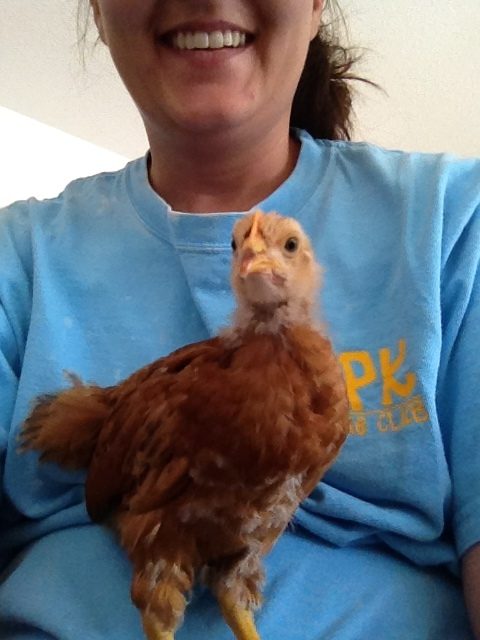 This is Goldie. What a sweetheart she is! loves to be held!
Here's a picture of all four of em. You can kind of see Fancy's feathered feet here... and of course, Goldie giving me a smooch