This is Leia. She was sexed as being female as a chick (in the pullet bins). But she has grown a lot of white.. a lot. Everywhere I've seen, the amount of chest white indicates male. But from what I am seeing her comb and waddle aren't prominent? So I am very confused.
She was born around May 1st, if not late April. So roughly about 8-10 weeks old? Including a blurry image (of my barred rock) but Leia is to the right of her for a back shot. And another of him/her in a group setting and can see tail feathers.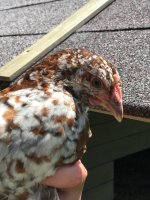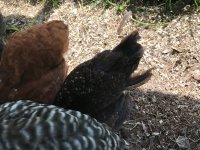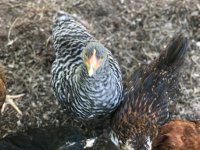 Any idea of it's a pullet (like she's supposed to be.. but just very white?) or a roo?