Just wanted to share my girl's babies, who are already 4 weeks old. They've been roosting at night in a tree with mom for over a week already. Almost 2 weeks ago, I went up to put them in their cage for the night, but Casino had already taken them off somewhere for the night. The sun hadn't quite set yet, but I guess it was time to go to bed, and I had to leave them out for the night. They were fine. But I kept putting them in their cage - until on Saturday evening when I went to see them - Casino decided she had had enough. I couldn't catch them and then Casino told them - let's go!! So I watched as she flew up into "her" tree and they followed her up. So since then they have been free chickens.
In their tree. This is at least 15 feet up.
Beyonce - I told my friend, who named this chick - what if it turns out to be a rooster? But she still wanted Beyonce. Beyonce looks more like Casino - color wise.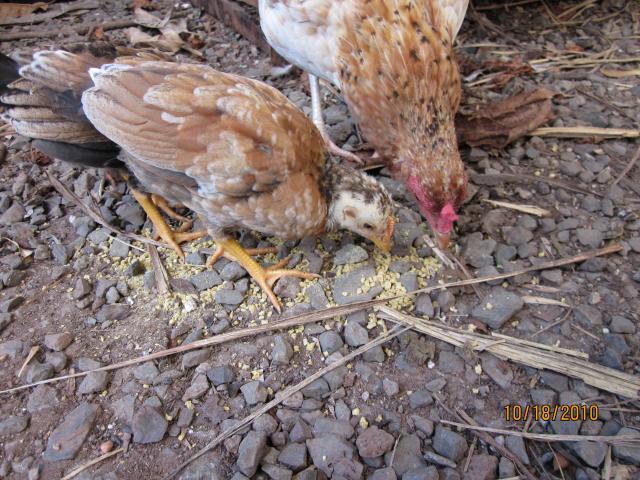 Bronty - This is short for Brontosaurus. I went for the unisex name.
They are in a funny looking awkward stage. But still cute.
Last edited: