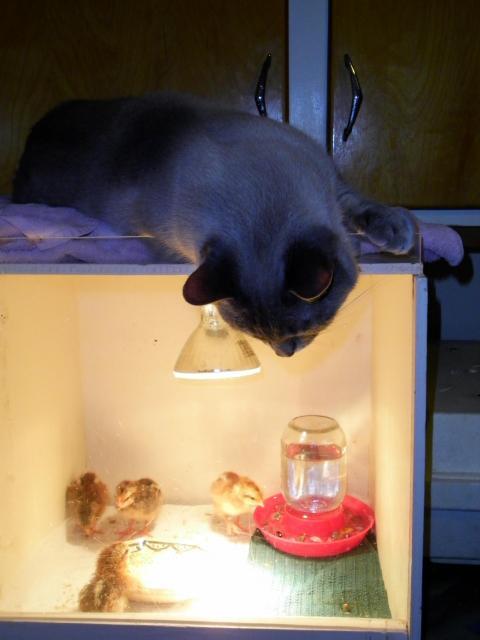 Always have to be careful about this situation!
TittyTat is watching his favorite show. The latest Welsummer chicks in the Brooder!
Have a nice day all! Time to go work in the yard on this beautiful day. The cat is now sleeping on the bed instead of the warm brooder!
Bonnie in OHIO