This coop is made of all treated wood and cedar siding. It comes in sections for easy transport and 1 hour assembly.
5 nesting boxes
Roll away pen so you can move to other parts of the yard during the day.
Egg collection is in the back of the house.
6 foot front door for easy access.
This is a unique design that allows the chickens to move from the stationary house to the mobile pen in the morning and then from the mobline pen back into the house in the evening.
The house by itself is $880. The mobile pen that goes with it is an additional $250.
The house is 7' at the peak with two chicken-wire French windows. One the side and one in the front with a flower box.
Delivery and set up is available.
Brad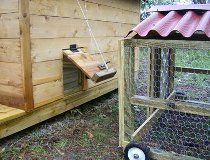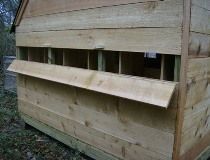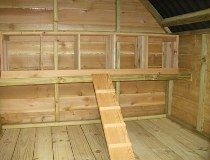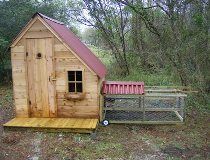 Last edited: